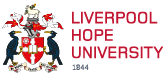 Human Biology and Sport & Exercise Science BSc
UCAS Code: HB12|Duration: 3 years|Full Time|Hope Park
UCAS Campus Code: L46
Work placement opportunities|International students can apply
Human Biology is an ever-evolving branch of science that includes the study of the human body, the changes that occur in disease, and the interaction between humans and their environment. With this in mind, the Human Biology Combined Honours curriculum has been designed to provide a contemporary and dynamic programme to challenge students across a broad base, but with depth in areas of staff specialisms.
The curriculum includes the foundation disciplines of anatomy and physiology, cellular and molecular biology, human metabolism and immunology. These will be delivered in the context of contemporary health issues including aging, obesity, cancer, infectious and non-communicative chronic diseases. Students will benefit from the input of research active scientists from across the range of disciplines within the School of Health Sciences. This will support the development of an integrated, innovative and applied programme of study that is the cornerstone of the curriculum of the School of Health Sciences. Graduates will leave the programme with a fully rounded skill set and with experience in a wide range of standard and specialist lab techniques. Graduates will gain experience, competence and confidence through small group learning, giving specialist and transferable skills, allowing them to succeed in a competitive and demanding employment market.
For more details and information about this course visit:
Human Biology
Studying Sport and Exercise is a gateway to understanding how to maximise sports performance, how we learn skills and the importance of regular exercise to health and longevity. You will study from a multidisciplinary perspective, focusing on psychology, physiology, biomechanics, performance analysis, nutrition and strength & conditioning. By the end of your studies you will confidently and independently develop training programmes and interventions that will promote peak performance, the learning of new skills and reduce the burden of disease.
Study with us in our multi-million pound, state-of-the-art Health Science Building and Sports Complex, incorporating dedicated teaching laboratories and research space. This facility houses ultra-modern equipment where you will learn to conduct complete physiological, psychological and biomechanical profiles of human sports performance using breath-by-breath expired gas analysis, blood analysis, vascular and cardiac screening, body composition analysis, eye-tracking, electromyography and motion capture to name but a few.
You will leave with the skills to become a sports scientist working with elite performers or clinical populations, the basis to become a sports coach, or enter the teaching profession and train the next generation of sport scientists. You will be taught by tutors who are active researchers at the cutting edge of Sport & Exercise Science, and whom regularly publish their work to international audiences.
For more details and information about this course visit:
Sport & Exercise Science