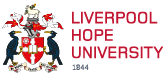 Childhood & Youth and Information Technology BA (Hons)
UCAS Code: LG55|Duration: 3 years years|Full Time|Hope Park
UCAS Campus Code: L46
Work placement opportunities|International students can apply
Childhood & Youth is an exciting, multidisciplinary subject in which you will explore a range of issues and challenges faced by children and young people in contemporary society, both here in the UK and on a global level. Drawing on key ideas from sociology, politics, history, social policy and cultural studies, the degree examines important questions about children and young people and the social contexts in which they live.
Topics studied include: how children and young people's place in society has changed over time; how social class, poverty, gender, ethnicity, disability, social policy and so on impact children and young people's lives; the role of risk and risk-taking in children and young people's everyday lives and; how children and young people make sense of and help to shape their social worlds. In exploring such issues you will also look at various political debates and policy initiatives, as well as learning about various ways of researching with children and young people that aim to help them overcome the many challenges that they face.
With its strong emphasis on social justice and welfare, the degree will enable you to develop as critical social scientists who value their role within the academic community at Hope and who, as graduates, will be able to use their skills and knowledge to the benefit of their local community and society more broadly.
For more details and information about this course visit:
Childhood & Youth
Information Technology is a rapidly changing and exciting subject. Organisations are increasingly relying on information technology to carry out key business functions. There is an explosion in the use of mobile devices to shop online and there is a high demand for skilled professionals who are able to effectively manage information systems. Well-designed software applications that are effective and usable is a crucial requirement for employers.
Our Information Technology degree prepares you to meet the needs of a wide range of organisations, emphasising the development of a variety of technologies, especially web and mobile technologies that are increasingly becoming a part of our everyday lives. During your studies, you will have opportunities to develop computational thinking and a systems approach to formulating, analysing and solving complex problems.
The degree is intellectually challenging and is taught by staff with a varied background and a diverse range of interests. Your student experience is enhanced by a rich curriculum that exposes you to multiple approaches to technological problems. Information Technology has a wide-reaching social impact, posing many ethical questions, and these issues are explored at various points during the degree.
For more details and information about this course visit:
Information Technology