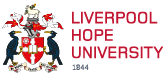 Music and Psychology BA (Hons)
UCAS Code: WC38|Duration: 3 years|Full Time|Both Campuses
UCAS Campus Code: L46
Work placement opportunities|International students can apply
As a world-renowned city of music - with active and increasingly growing popular, classical, jazz, electronic and experimental music scenes - Liverpool is an ideal location for pursuing the creative practice and study of music. The BA Music Programme at Liverpool Hope will offer you the opportunity to explore the many facets of performing, composing, producing, and intellectually engaging with music across a broad range of topics and genres, including popular, classical, jazz, electronic, and world music traditions.
Our music programme benefits from a unique, creative scholarly approach that features:
- An inclusive outlook towards genre that allows students to pursue their musical interests.
- A wide-ranging approach to music study that develops diverse skills in performance, composition and academic study.
- A variety of opportunities to perform in and compose for university ensembles, student-led ensembles, and other musically collaborative experiences.
- A team with multifaceted interests in music that are pursued professionally beyond the university setting.
Our Music programme is part of our School of Creative and Performing Arts, based at the Creative Campus, and housed in the purpose-built Capstone building. The School is one of only a handful of All-Steinway Music Schools in the UK and, in addition to a Steinway Model D in the Capstone Theatre, we also have a number of sound-proofed bespoke music recording, rehearsal and practice spaces. There is also a good stock of musical instruments and outboard technology to cater across all musical genres.
Our students have had opportunities to gain professional experience with a variety of professional organisations, including Liverpool Sound City, Immix Ensemble, Parr Street Studios, Sentric Music, Ditto Music, The Vocal Booth studio, Melodic Distraction (radio station), and The Beatles Experience, among others.
We continually establish connections within the wider industry and our programme regularly hosts music industry professionals, who provide real-world knowledge through their guest lectures. Join our dynamic creative community of music production to facilitate the next steps in your creative and professional journey.
For more details and information about this course visit:
Music
We provide a number of programmes of study in Psychology. In addition to two Single Honours programmes - BSc Psychology, BSc Sports Psychology - we offer a suite of Combined Honours programmes. Combined Honours programmes allow students to combine the core curriculum in Psychology with the core curriculum of many other subjects taught at Liverpool Hope (e.g, Psychology and Criminology, Psychology and Marketing: see the list below for the full range of Psychology Combined Honours courses). Giving our students different options is important to us, and providing a choice of studying Psychology alone or Psychology alongside over thirty other disciplines means students can choose to study Psychology in a way that matches their interests.
Ethical practice and working within a shared set of values is also important to us; our University is committed to serving the common good. We see Psychology as a discipline with the capacity; and responsibility; to make a positive contribution to how people live in everyday life. Through our teaching of Psychology, we strive to enable our students to grow into constructive citizens who are curious about people, and motivated to make a positive difference to the lives of others. Beyond classroom learning, there are opportunities to enrich your chosen programme of study in a way that will help you in developing your psychological thinking. They include going on a placement year, working as a research assistant in a laboratory, travelling to another country as part of Global Hope, or studying abroad.
Our enthusiasm for the discipline is reflected in our consistently high ratings of teaching quality. If our departmental narrative matches with what you aspire to be, then come and study with us at Liverpool Hope University.
For more details and information about this course visit:
Psychology