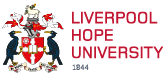 Psychology and Sport & Exercise Science BSc
UCAS Code: PS01|Duration: 3 years|Full Time|Hope Park
UCAS Campus Code: L46
Accreditation|Work placement opportunities|International students can apply
We provide a number of programmes of study in Psychology. In addition to two Single Honours programmes - BSc Psychology, BSc Sports Psychology - we offer a suite of Combined Honours programmes. Combined Honours programmes allow students to combine the core curriculum in Psychology with the core curriculum of many other subjects taught at Liverpool Hope (e.g, Psychology and Criminology, Psychology and Marketing: see the list below for the full range of Psychology Combined Honours courses). Giving our students different options is important to us, and providing a choice of studying Psychology alone or Psychology alongside over thirty other disciplines means students can choose to study Psychology in a way that matches their interests.
Ethical practice and working within a shared set of values is also important to us; our University is committed to serving the common good. We see Psychology as a discipline with the capacity; and responsibility; to make a positive contribution to how people live in everyday life. Through our teaching of Psychology, we strive to enable our students to grow into constructive citizens who are curious about people, and motivated to make a positive difference to the lives of others. Beyond classroom learning, there are opportunities to enrich your chosen programme of study in a way that will help you in developing your psychological thinking. They include going on a placement year, working as a research assistant in a laboratory, travelling to another country as part of Global Hope, or studying abroad.
Our enthusiasm for the discipline is reflected in our consistently high ratings of teaching quality. If our departmental narrative matches with what you aspire to be, then come and study with us at Liverpool Hope University.
For more details and information about this course visit:
Psychology
A degree in Sport and Exercise Science is your route into a future career in sports performance working with elite athletes, or in health & well-being working with clinical populations. Our course is endorsed by the British Association of Sport & Exercise, with an interdisciplinary perspective, focusing on psychology, physiology, biomechanics, performance analysis, nutrition and strength & conditioning.
For much of the time you will study in small teaching groups alongside tutors who are active researchers at the cutting edge of Sport & Exercise Science. Teaching takes place in our multi-million Health & Sport Sciences complex, where you will learn to conduct complete physiological, psychological and biomechanical profiles of both sports performance and health. By studying in small teaching groups in these applied settings, your learning will be promoted and you will develop essential practical skills that form the basis of a career in the field. You will be taught by and study.
By the end of your studies you will have the skills and knowledge to confidently and independently develop training programmes to maximise sports performance, enhance skill acquisition and improve the health of diseased populations.
For more details and information about this course visit:
Sport & Exercise Science