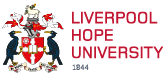 Theology and Tourism BA (HONS) (with Foundation Year)
UCAS Code: V11N|Duration: 4 years|Full Time|Hope Park
UCAS Campus Code: L46
Work placement opportunities|International students can apply
Studying our Theology Major provides you with the opportunity to study the core disciplines of the subject in-depth. You will engage with important issues in the contemporary world and major issues from the past that effect how we think and live today. This includes issues such as suffering and evil, sexuality and gender, justice and liberation. Your study will involve the development of critical reading and writing skills encompassing the areas of biblical studies, church history, and constructive, ethical, mystical, and philosophical theology. You will engage with issues concerning what it means to be human and to be divine, what is meant by spirituality and the mystical, including the ways in which the material realm can convey the spiritual. You can acquire expertise in finding your way through the complex and rich Christian tradition, and how it relates to vital historical and contemporary issues. A focus on global Christianity is one of the defining characteristics of the curriculum. You will have an opportunity to explore Christian theology not only as it pertains to the development of Western Christianity, but to the influences and trajectories in other parts of the world.
The international teaching team represent a broad range of Christian traditions, and all of our lecturers are experts in their field and well-published.
To further support your studies, you will have access to our Library's Special Collections, which houses texts dating back to the 15th century.
For more details and information about this course visit:
Theology
Tourism is one of the world's largest industries and has become one of its biggest sources of employment. Our Tourism degree examines the industry from both management and academic perspectives. It looks at contemporary issues such as the structure of the tourism industry; the relationship between tourism and its host environments and cultures; the evolving trends in consumer behaviour; tourism destination management and global tourism development.
Liverpool is an ideal place to study tourism as the city is home to a number of key tourist attractions in the UK, such as the Royal Albert Dock and waterfront, Tate Liverpool, Premier League football, National Museums Liverpool and the Beatles legacy. The city's year as European Capital of Culture in 2008, has also contributed to continued growth of the city's tourism sector. Therefore, due to the dynamic nature of the city's tourism industry, there are constant opportunities to explore and investigate contemporary aspects of an international destination on your doorstep.
We pay close attention to enhancing your student experience and facilitating effective student learning. You will be taught by a team of tutors with a wide range of industry and academic experience of Tourism. Tutors take pride in being available to students and offering a high level of support. Our degree curriculum embeds material which aims to not only provide an in-depth, up-to-date knowledge on tourism, but also to refine critical thinking and develop your key transferable skills. We work closely with a wide range of tourism stakeholders to ensure that students gain insight into the ongoing management and delivery of a successful tourism destination.
A Placement Year option is available for this course. Undertaking a placement year as part of your degree programme offers you the opportunity to gain valuable work experience alongside your studies.
Professional Membership
Liverpool Hope University is a member of the Association for Tourism in Higher Education (ATHE), the subject association for tourism in higher education in the UK. Its objectives include promoting the development and recognition of tourism as a subject of study in the UK at foundation degree, undergraduate, postgraduate and doctoral levels, and encouraging high standards in learning, teaching and research.
For more details and information about this course visit:
Tourism