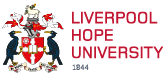 University Council
University Council is responsible for managing the business and affairs of the University. This includes determining our mission and policies as well as ensuring the financial solvency of the institution. All plans for academic work, the appointment of the Vice-Chancellor and the Rectorate team, as well as the level of tuition fees, must be agreed by the Council.
Revd Canon Peter Winn - Chair of University Council
I'm a Parish Priest of the Church of England Diocese of Liverpool. My church is St Margaret's in Anfield - I've been there for twelve years. I am the Chair and Pro Chancellor of University Council. I was nominated by the Trustees of Warrington Training College.
Mr Tim Alderman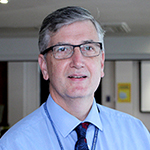 It is a great honour to serve on Hope Council but dare I say an even greater honour to represent the order of the Sisters of Notre Dame, upon which the University built it's foundation, as Headteacher of one of two great Notre Dame schools in Liverpool, St Julie's Catholic High School.

Born in Newton-Le-Willows, I was educated first by the Loreto Sisters in Altrincham and then by the Christian Brothers at St Edward's College, Liverpool. I attended Liverpool John Moores University where I gained BSc(Hons) 2:1 in Microbiology and then pursued a career in the retail sector with Tandy Corporation which prepared me well for teaching. At St John Bosco I was appointed Gifted & Talented Network Co-ordinator for 6 schools in North Liverpool. As I moved to Childwall Sports College to be Head of Science I fulfilled a similar role with 8 schools in South Liverpool. After 5 years as Deputy Headteacher there I was delighted to be appointed Headteacher at St Julie's in 2010. Since then I have chaired the Liverpool Association of Secondary Headteacher's (LASH), the Liverpool Learning Partnership (LLP), I sat on Liverpool Safeguarding Children's Board (LSCB) and Critical Incident Group for 4 years.
My proudest moment was achieving an 'outstanding' judgement for Leadership & Management in an OFSTED report whose opening line stated 'Social justice is the principle that has guided this school's rapid improvement over the past two years'.
Mrs Jane Beever
I started my career in education as a modern foreign languages teacher (Italian and French), teaching in a variety of state and church schools throughout England. I have been Head Teacher at Loreto Grammar School since 2006; Loreto is a National Teaching School and works in partnership with, and provides support and training for, a variety of schools. In 2012, I was appointed a National Leader in Education and in May 2017, I became a member of the inaugural cohort of the National School of Formation, a network of leaders in Catholic Education. I am a Eucharist Minister at St Oswald's Church in Warrington and I was appointed via the Nominations Committee.
Ms Ann Marie Costello
After completing a degree at the University of York and a PGCE at LIHE I started my career in education as a teacher of history and religious education in 1990 at Notre Dame Catholic College and I have had the honour of serving this school and the Sisters of Notre Dame for the last 31 years. I was appointed as Deputy Headteacher in September 2020 after undertaking a number of leadership roles predominantly leading on personal development, pastoral care, student well-being, careers education and safeguarding.
I was nominated by the Sisters of Notre Dame
Dr Edwin Djabatey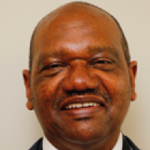 I am a Consultant Anaesthetic Doctor (anaesthetist) and have been a clinician for the last 36 years. As an anaesthetic doctor, I have provided clinical services and leadership support in Anaesthesia, Perioperative and Critical Care services, anaesthesia for short. These services underpin all of secondary care. During this period I have held various leadership roles including Clinical Director of Anaesthesia and Theatres. I am the immediate Past President of the Liverpool Society of Anaesthetists. The Liverpool Society of Anaesthetists is the society for all anaesthetists in Merseyside, Cheshire and North Wales region. I have useful experience in working with clinical networks both internally and externally. I am committed to life-long learning as such I have an ongoing role in medical education as an educational and clinical supervisor of anaesthetic trainees (doctors)
I was appointed via the Nominations Committee.
Revd Canon Christopher Fallon
A priest of the Archdiocese of Liverpool since 1978, I have served in parishes in Netherton, the City Centre (where I was a member of the City Centre Ecumenical Team), Gateacre, Toxteth and Aigburth. I have been parish priest of St Teresa's, Norris Green, since 2010 and became Director of the Permanent Diaconate for the Archdiocese in 2016. Alongside and in between appointments in parish ministry, I led the Archdiocesan Department for Pastoral Formation for about fifteen years and worked for ten years at Ushaw College, Durham, where, in partnership with Anglican and Methodist institutions and Durham University, I was involved in designing and delivering programmes for the formation of ordinands and lay ministers. My first degree was in Theology at Durham University, I studied in Denver for a Masters in Community Development and in 2012 I completed a PhD research project through Durham University, which was published under the title 'Who Do We Think We Are? How Priests Understand Themselves Today.' I was nominated by the Trustees of Christ's & Notre Dame and am currently Chair of the University's Health & Safety Committee.
I was nominated by the Trustees of Christ's & Notre Dame.
Revd Geoff Felton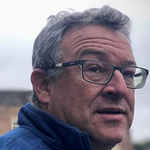 I have been Moderator of Mersey Synod of the United Reformed Church for nearly 18 months. Prior to that I served in a church in Colchester for 11 years as the minister and three churches in East East Kent for ten years.
Before I was called to be ordained I worked as a geologist in the oil industry offshore Norway, in the North Sea.
I served as a School Governor in Essex between 2012 and 2017 and was a trustee of a Colchester based youth charity between 2015 and 2021.
My first degree is in Geology. I also have a BTh in Christian Ministry and a postgraduate diploma in Pastoral Theology.
I'm married with three University aged boys and in my spare time I love photography, walking and I have been known to run the odd marathon or two.
I love seeing people flourish and reach their potential. I look forward to serving at Liverpool Hope University because of it's unique character and particular strengths in gathering people together from a wide variety of experiences and backgrounds.
Dr Penny Haughan
I am the Deputy Vice Chancellor and Provost at Liverpool Hope University. My portfolio covers the whole Student Experience from Recruitment and Enrolment to Graduation and beyond. This includes management of Student Administration, the Library and External Relations functions of the University alongside the more traditional aspects of Student Pastoral Care, including Residential Life and International Unit. I am also the University Lead on Learning and Teaching and have championed the widely recognised Liverpool Hope Network of Communities of Practice. I led Hope's TEF entry and am inordinately proud of Hope's gold outcome.
Penny's academic background is in Biochemistry. She was previously the Dean of Students and before that the Dean of Sciences and Social Sciences at Hope.
Very Revd Dr Sue Jones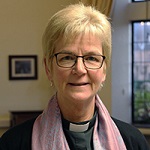 I was appointed Dean of Liverpool in 2018. My first degree, a Bachelor of Education was from a Church College Foundation, Trinity College, Carmarthen. I have spent most of my ministry in ministerial (clergy) education having served in a theological college in Cardiff and as Director of Mission and Ministry in the Diocese of Derby. I have served as a priest in Swansea, Llandaff, North Wales, Derby and now Liverpool.
Ms Lesley Martin-Wright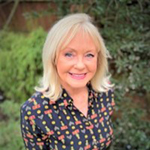 Born in the North East of England, following her studies Lesley went to work in Singapore before moving to London to work for blue chip companies. In 1989, the family moved to Merseyside, and Lesley worked for several local businesses before starting her own consultancy company. Headhunted by a Liverpool law firm, Lesley then spent 10 years as Head of Marketing & Business Development, before joining Knowsley Chamber of Commerce as the CEO in 2011.
Lesley is an advocate for Chambers of Commerce – they are the glue that help to forge strong and important business support networks, and are able to conduct advocacy on behalf of the business community so that the private sector voice is heard. In 2015, Lesley was appointed Head of Business Growth & Inward Investment at Knowsley Council; this unique role within the Liverpool City Region brings together a public and private sector partnership and a single front door for all types of business support in Knowsley.
Lesley has been a Magistrate since 1993, has served as a school governor for Merchant Taylors' Schools, and was appointed a Deputy Lieutenant of Merseyside in April 2014. In 2017 Lesley was commissioned as Honorary Colonel of 156 Royal Logistic Corps, she is also a Trustee of the PH Holt Foundation.
Fr Chris McCoy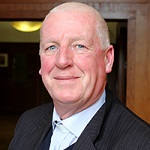 I am a priest of the Archdiocese of Liverpool. Since ordination in 1977 I have worked in a variety of different ministries: parish work, 6 years in Peru, Chaplain to the Deaf, University Chaplain and then National Co-ordinator of University Chaplains. I returned to parish work in 2001 after having completed four years in Paris as International Chaplain to the International Movement of Catholic Students (IMCS) which operates in 80 countries around the world.
I was nominated by the Archbishop of Liverpool to be his representative on University Council. I am currently a member of the University's Finance and General Purposes Committee.
Professor Atulya Nagar
Atulya K. Nagar holds the Foundation Chair as Professor of Mathematical Sciences, and he is the Pro-Vice-Chancellor for Research at Liverpool Hope University (UK). He has been the Founding Dean of the Faculty of Science, and Founding Head of the School of Mathematics, Computer Science and Engineering which he established at the University. He received a prestigious Commonwealth Fellowship for pursuing his doctorate (DPhil) in Nonlinear Mathematics, which he earned from the University of York (UK) in 1996. He holds BSc (Hons in Mathematics and Physics), MSc (Pure and Applied Mathematics), and MPhil (with distinction- Relativistic Cosmology) from the MDS University of Ajmer (India). Prior to joining Liverpool Hope in Sept. 2001, he was with the Department of Mathematical Sciences, and later at the Department of Systems Engineering, at Brunel University, London. Prof Nagar has experience of Indian HE-landscape, and he has been a visiting professor at the Indian Institute of Technology (Roorkee) and University of Madras (India); and has lectured at Indian Universities such as the Tata Institute of Fundamental Research (TIFR); and BITS Pilani. He is an internationally respected scholar working at the cutting edge of applied mathematical analysis, theoretical computer science, and systems engineering with his research expertise spanning both mathematical and computational methods for nonlinear, complex, and intractable problems arising in science, engineering, and industry. He has edited volumes on Applied Mathematics and Intelligent Systems/AI. He has been the Editor-in-Chief of the International Journal of Artificial Intelligence and Soft Computing (IJAISC) and serves on editorial boards for a number of prestigious journals; he is a co-editor for two Springer Book series: Algorithms for Intelligent Systems (AIS); and Innovations in Sustainable Technologies and Computing (ISTC). He is well published with over 500 publications in prestigious publishing outlets. Prof Nagar sits on a number of strategic UK-wide research bodies such as the JISC Research Strategy group; UKRI's Talent Panel College; and Advisor for the Commonwealth Scholarship Commission (CSC). He is a fellow of the Institute of Mathematics and its Applications (FIMA); and a fellow of the Higher Education Academy (FHEA). Born in India, Prof Nagar went to the prestigious St Anselm's School at Ajmer in North India and was brought up in a truly ecumenical environment. As a Hindu Priest (Purohit or Brahmin) he has a keen interest in development of Sanskrit – a language he is trained in. In his spare time he reads scriptures, such as the Vedas, written in Sanskrit for mathematically modelling the concepts and ideas (such as Infinity, duality, and singularity) found in Vedic literature; he has written articles on these themes in English, Hindi and Sanskrit languages
Mr John Norbury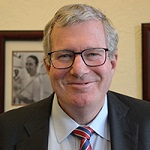 I graduated in Law from Hull University in 1978. In 1979 I joined the Liverpool based stockbroking firm of Tilney and Co and have worked there ever since. During my time at Tilney I have held various senior positions including Chief Executive Officer and Chairman. The company is now known as the wealth management business Tilney Bestinvest. I am the Deputy Chairman of the Group. I am also a trustee of the company pension scheme.
My extra curricular interests have primarily been in education and golf. I have served as a governor of two schools; one state one private. I am now serving my second term as a Council member at Liverpool Hope.
I have served on committees of the R & A in St Andrews which is the governing body for world golf.
I was appointed via the Nominations Committee. I am currently Chair of the University's Finance and General Purposes Committee.
Professor Claire Ozanne
Read more about Professor Ozanne on the University leadership page.
Ms Paula Raper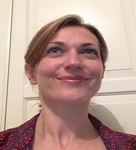 I have been with Liverpool Hope University since 2014 as a Senior Professional Tutor in the School of Business. I teach HRM (Human Resource Management) and Organisational Behaviour on the Undergraduate and Postgraduate programmes. As a firm advocate of widening participation, I am pleased to have responsibility for the Foundation programme in the Business& School. I previously taught an MSc in Training & HRM at Leicester University and I hold Master's degrees in both Occupational Psychology and Human Resource Development.

Prior to joining Hope University, I worked with local stakeholders to design and deliver the skills and employment strategy across the Liverpool City Region. I hold memberships of the CIPD (Chartered Institute for Personnel Development) and the BPS: DOP (British Psychological Society, Division of Occupational Psychology).
Ms Neve Rosser
I am the President of Liverpool Hope Students' Union. I was elected into this position by the student body at Hope and as a part of this role I chair the Students' Union Trustee Board and I am also a Governor of the University.
As President it is my duty to enhance the experience of students studying at Hope by providing pastoral care, events, societies and sports teams and student representative systems. I have the privilege of working closely with both students and staff of the university and sit on a number of committees to represent the student voice.
I graduated from Hope in July 2023 with a first class degree in Criminology and spent my final year of study as Vice Captain of the university cheerleading team. I believe my experience as a student at Hope opened me up to many different demographics within the university and my time leading a time and watching their success motivated me to want the best experience possible for every student and member of the Hope community.
Ms Deborah Shackleton CBE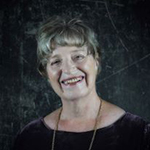 I spent most of my working life in social housing, culminating in becoming Chief Executive of The Riverside Group, a national housing association serving over 50,000 tenants. Riverside had a commercial development arm, its own in -house repairs company and a strong commitment to providing housing with support for the most vulnerable.
Since retiring, I have undertaken several non- executive/trustee positions, including Deputy Chair of Liverpool John Moores University and the National Museums Liverpool, Chair of Career Connect and Grainger Trust, and Board member of Progress Housing and the Lancashire Wildlife Trust. I also took up photography after retirement and am Treasurer of the Crosby Camera Club.
Mrs Maggie Swinson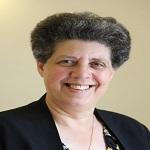 I was first appointed as Warrington trustee to St Katherine's College in the early 1990s. I did my MA in Ecclesiastical Theology at Liverpool Hope – my first degree, in Music, is from Liverpool University.
Having qualified as a Chartered Accountant I am Company Secretary for a social enterprise delivering health care contracts in the Cheshire and Mersey region alongside holding a small portfolio of clients. I served on the General Synod of the Church of England (1985-2021) and am now Chair of the Anglican Consultative Council, the representative body for the Anglican Communion.
I was nominated as a University Governor by the Trustees of Warrington Training College. I am currently Chair of the University's Staffing Committee.
Dr Caroline Wakefield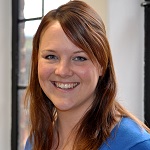 I graduated in 2003 with an honours degree is English Literature and Sport Science, before completing a PGCE in 2004. I have a PhD entitled 'The effect of PETTLEP-based imagery interventions on motor performance' from the University of Liverpool. Following teaching positions at the University of Chester and University of Lincoln, I joined Liverpool Hope University in 2009, attaining an Associate Professorship in 2014. I was nominated by Senate.
Judge Graham Wood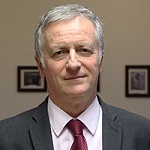 I was a barrister for 31 years and I've been a judge for a number of years. I'm a Circuit Judge and Head of Civil Justice on Merseyside, responsible for St Helens, Wigan, Liverpool and Birkenhead.
I've been involved in secondary education governorship for nearly 15 years. I'm Deputy Chancellor of the Diocese of Liverpool.
I'm also a reader at All Saints Church, Childwall and former Chair of Governors at Liverpool College.
I was nominated by the Trustees of Warrington Training College. I am currently Chair of the University's Ethics Committee.