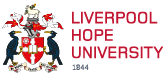 University Data
Student data are available in both FTE and Headcount versions. For both types, we have split the data into Current Academic Year Trends, Previous Year Trends and Historical Trends. More detailed information can be found using E-Reporter (logon details required).
Staff data are also available in both FTE and Headcount versions. These data are produced for Academic and Support staff separately, on a monthly basis.
For any other requests, please contact the relevant member of staff from the Contact Us tab.
Please be as detailed as possible with any requests, as this will help us provide accurate information:
FTE or Headcount information
What data types you want to see (columns/fields)
Data grouped by (i.e. department, course, gender etc.)
Any totals required
Data set (i.e. all students, NCTL Students only, not including Temporary staff etc.)
A deadline date is also helpful. Please provide at least two days' notice for all requests.
Higher Education Statistics Agency - Data Returns
For Hope Staff and Students, please click on the following links for more information about the data we send to HESA.