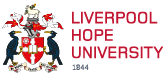 Graduate destinations
The Destinations of Leavers from Higher Education (DLHE) Survey is conducted annually by all Higher Education Institutions in the UK.
Data from the survey is then submitted to the Higher Education Statistics Agency (HESA) who ensures that the data is consistent and comparable on a national level. The data is then used nationally to inform university league tables, educational policy and student choices on where to study.
How is the data collected?
Six months after graduation, the Careers Service sends out a postal questionnaire to all of our graduates, along with a link to the online version of the questionnaire. We also conduct a follow up telephone questionnaire, with the help of a Student Survey Team, to speak to graduates who have not returned the postal questionnaire.
How is the data used?
Our Careers Advisors use the data collected during the DLHE Survey to gain a clear understanding of the current labour market and an overview of the opportunities available to Liverpool Hope University students shortly after graduation.
In other areas of the university, the data is used by departments and university management teams, to inform and improve provision for our current and prospective students.
Latest DLHE data
Latest figures from the Higher Education Statistics Agency (HESA) show that 98.1% of Liverpool Hope University graduates were in employment or further education six months after graduating in 2017. This places Liverpool Hope University 2nd in the UK universities ranking and 1st in England.
View the full figures on the HESA website.