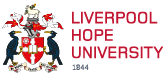 How to apply
When applying for a role at the University, it's important that you complete the application form as fully as possible, including the equal opportunities section. We have provided the application form in two different formats , PDF or Word to ensure compatibility with all devices.
How to apply
You can download the application form by the links below, or request a hard copy by emailing jobs@hope.ac.uk
You must return a Personal Details form (pages 1-3) and a Work History form (pages 4-8) for your application to be accepted.
Please only use one version of this form.
CVs and Additional Information
In the interest of equal opportunities, the University does not accept job applications by covering letter or Curriculum Vitae (CV) alone; a completed application form must be submitted to be considered for any role. If you do enclose a CV or covering letter please do not provide any personal information with the exception of your surname, initials and details of the post you are applying for only.
Closing date for applications
Applications should be received by the date specified in the job advert. Please bear this in mind when submitting applications by post as application that arrive late may not be considered.
Selection process
Only the Work History (pages 4-8) sections will be submitted to the shortlisting panel. Any additional documents such as CV and covering letter will also be submitted. It is the individual applicants' responsibility to ensure there is no identifiable / personal details included on any additional documentation provided. Certificates or any other documents considered of a personal nature will not be submitted within the documentation, details of these should be included in the relevant section on pages 4-8.
If short-listed for support roles, you may be required to complete a presentation, task or pre-determined assessment. Any additional requirements will be communicated at interview stage.
If short-listed for academic roles, you will normally be required to deliver a presentation as well as participating in a interview.
For senior posts, in addition to the presentation and interview, applicants will normally be asked to undertake one-to-one meetings with senior staff from the University. It is also possible that the successful candidate from this phase may be invited back for further discussions before a formal offer is made.
Interview
Candidates will primarily be contacted by email if selected for interview. We recommended that candidates also check the spam folder regularly. Interviews can be conducted on site or via Zoom, whichever is most appropriate at the time.
Contact us
Personnel
Liverpool Hope University
Hope Park
Liverpool
L16 9JD
jobs@hope.ac.uk (for recruitment queries and return of application forms)
During office hours (8:30am to 5pm, Monday to Friday)