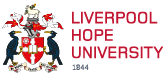 Welcome to IT Services
It is our role to provide high quality and reliable IT Services to the University in support of teaching and learning, research and administrative activities.
This covers functions such as the Virtual Learning environment (Moodle), online library resources, access to computers and printing facilities, Student Record Management and many more.
The team and I are committed to ensuring that you can access all of the IT resources required to support your studies. If you need help at any time, please do not hesitate to contact us or check out our Frequently Asked Questions.
Mike Beecroft, Chief Information Officer.
Service Availability
Routine maintenance is performed between 07:00 and 09:00 each Tuesday. All services, particularly SRM and SITS, are at risk of disruption between these times.
All services are at risk of disruption between 07:00 and 09:00 on the second Friday of each month when routine security updates are applied
The external supplier of Turnitin performs routine maintenance on the service on the 1st and 3rd Saturdays of the month between 13:00 and 18:00. During this time, the service is at risk of being unavailable.
Cyber Essentials Certified