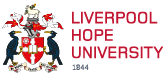 IT Facilities
IT Services provide a number of facilities for staff and students. See the pages listed below for further details.
Student services
For details on services including Library resources, Student Record Management (SRM) and Virtual Learning Environment, see our student services page.
Staff services
For details about MyHope, SITS, Agresso and more, visit our staff services page.
Accessing services
For information on services such as changing your password and joining the wireless network, visit our accessing services page.
Equipment availability
If you're looking to borrow IT equipment such as laptops or specialist kit, visit our equipment availability page.
Printing
For details about photocopying, scanning and more, visit our printing page.
Available software
For a list of software and its location across the University, visit our available software page.