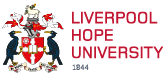 School of Law and Criminology
Overview
The Liverpool Hope University School of Law and Criminology provides students with the opportunity to reach their highest potential, by expanding their horizons and developing their knowledge, understanding and critical thinking skills within the disciplines of law and criminology with the ultimate goal of enhancing their knowledge of either subject for the purposes of furthering their passion or for a career in a legal or a criminological field.
It offers to students an innovative curriculum designed to lay the foundations for a career in the legal and criminal justice professions while also developing the intellectual and problem-solving skills readily transferable to a variety of careers.
Our approach is informed by the communitarian and ethical values of the University. We incorporate student study and experiences that go beyond the seminar room and the lecture theatre. We thus provide a dynamic and supportive learning and teaching environment that is focused on bringing our subjects to life.
This entails activities such as mooting, court visits, institutional visits, work experience, work shadowing, and learning and assessment that is problem based.
Our undergraduate degrees adopt a building block approach that defines the first year of study as foundational, the second year of study as consolidation and development, and the final year of study as that of exploration and specialization.
Our teaching is research and practitioner informed. Our staff are excellent teachers and cutting-edge legal scholars, committed to supporting our students.
Latest News