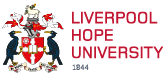 Accounting & Finance and Mathematics BA (Hons)
UCAS Code: NG41|Duration: 3 years years|Full Time|Hope Park
UCAS Campus Code: L46
Accreditation|Work placement opportunities|International students can apply
In the rapidly changing business world, the demand for finance professionals has never been greater. This challenging and stimulating Accounting and Finance degree will equip you with a strong strategic outlook, ensuring that, once you graduate, you will be ready to inform and advise management decision-making at the highest level. The variety of topics studied on this degree will give you a sound grounding in theoretical and practical areas of Accounting and Finance.
Senior Professional Tutors, with practical experience in the professional services sector and who are experts in their field, work alongside well respected academic staff to ensure that, when you graduate, you will have the skills and knowledge needed for a successful career in a number of competitive areas, including accountancy, general management, banking, and finance.
We believe your ability to gain meaningful employment after you graduate is really important, so there is a strong focus on helping you to develop your employability skills.
Throughout your degree, there will be a number of opportunities and initiatives to engage and network with local, national and international businesses, giving you the chance to raise your profile and make connections in the business before you have even graduated.
For more details and information about this course visit:
Accounting & Finance
Mathematics is a fascinating and exciting subject. It is the language of modern Business and Commerce, Engineering, Science and Technology and is as old as mankind. As the universal language of science it is the best tool we have to describe reality. At Liverpool Hope, you will develop a passion and enthusiasm for mathematics and its applications. Mathematics encompasses many analytical and numerical methods that are used to solve scientific and industrial problems.
Mathematics at Liverpool Hope has been designed to help you develop strong analytical and numerical abilities, and skills so that you learn how to look at problems, break them down into simpler questions and then solve them. Mathematics at Liverpool Hope can be taken as a single honours degree or a combined honours degree with a related subject.
The degree will cover all areas of mathematics including pure mathematics, applied mathematics and statistics. By the end of the degree, you will be confident in tackling real world problems mathematically. By studying with us, you can expect to be given not only first class tuition and teaching, but first class support. We pride ourselves on providing an excellent student experience, and the tutors at Liverpool Hope work hard to ensure that you get the most from your degree.
For more details and information about this course visit:
Mathematics