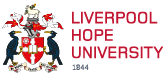 Childhood & Youth and Drama BA (Hons)
UCAS Code: LW94|Duration: 3 years years|Full Time|Both Campuses
UCAS Campus Code: L46
Work placement opportunities|International students can apply
Childhood & Youth is an exciting, multidisciplinary subject in which you will explore a range of issues and challenges faced by children and young people in contemporary society, both here in the UK and on a global level. Drawing on key ideas from sociology, politics, history, social policy and cultural studies, the degree examines important questions about children and young people and the social contexts in which they live.
Topics studied include: how children and young people's place in society has changed over time; how social class, poverty, gender, ethnicity, disability, social policy and so on impact children and young people's lives; the role of risk and risk-taking in children and young people's everyday lives and; how children and young people make sense of and help to shape their social worlds. In exploring such issues you will also look at various political debates and policy initiatives, as well as learning about various ways of researching with children and young people that aim to help them overcome the many challenges that they face.
With its strong emphasis on social justice and welfare, the degree will enable you to develop as critical social scientists who value their role within the academic community at Hope and who, as graduates, will be able to use their skills and knowledge to the benefit of their local community and society more broadly.
For more details and information about this course visit:
Childhood & Youth
Explore performance in the heart of the city of Liverpool. Learn about the origins of drama and develop your skills in making new work.
Liverpool Hope's creative community is internationally renowned and world-leading in drama research and practice. You will develop your acting skills, your ability to facilitate drama sessions, as well as improving your critical writing skills. We make use of the many theatre venues in Liverpool, from the traditional Everyman/Playhouse to the experimental Tate Liverpool as well as our own Capstone Theatre, several well-equipped studio theatre spaces dedicated for student use, and our very own Hope Theatre Company – of which you could play a part.
Throughout your time at Liverpool Hope, you will be asked to explore drama in relation to your own skills and interests, helping you to understand the critical place of drama in the 21st-century. Our motto is to 'educate in the round', meaning you will develop transferrable social skills to take to future employers and make a difference in the workplace.
For more details and information about this course visit:
Drama