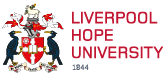 Contemporary Fashion Design and Politics (with Foundation Year)
UCAS Code: CF38|Duration: 4|Full Time|Both Campuses
UCAS Campus Code: L46
Work placement opportunities|International students can apply
Contemporary Fashion is a dynamic practice-based course that explores a breadth of current themes and issues from inclusivity to adaptable fashion. Centred around the exciting possibilities of adorning the body and exploring materials, you will learn about the fundamentals of designing, making and understanding the role that fashion plays in wider society. The course will encourage individuality, collaborative working and support diverse career trajectories.
During your studies you will be taught by established practitioners and have access to a vast range of equipment, workshops and studios. You will be immersed in a professional environment that enables rich interdisciplinary approaches at undergraduate level. This includes working with live briefs and competitions, as well as engaging with established national and international contacts.
As a Combined Honours Degree, this programme offers an exciting opportunity to combine your fashion practice with other subjects, which will influence your individual approach to fashion and can be tailored to individual interests.
For more details and information about this course visit:
Contemporary Fashion Design
Politics affects all of us. It is central to human life and human affairs. It is fundamental to how we organise and govern ourselves and to how we resolve conflicts. The decisions we make as political communities, who makes them and how, have consequences for how we live, from questions of war and peace, the distribution of wealth, our rights, freedoms, responsibilities, our access to education, transport and health care.
In this rapidly changing world, new challenges are constantly arising – from climate change to new technologies, from identity politics to Brexit and the Covid-19 pandemic – and the study of politics needs to respond. At Liverpool Hope, therefore, we seek to engage with politics and political issues in the real world as they evolve and change over time. In doing so, we actively encourage debate and discussion amongst our students, encouraging a stronger awareness and appreciation of different points of view.
On this programme of study, you will explore key ideas, institutions and politics in an international, national and local context. You will be taught by staff who are experts in their fields, who will teach you to engage with political research and develop the capacity to be an independent, critically-minded scholar. The course also aims to equip you with transferable skills to take into the world of work.
For more details and information about this course visit:
Politics