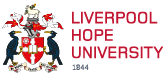 Computer Science and Criminology BA (Hons)
UCAS Code: LI31|Duration: 3 years years|Full Time|Hope Park
UCAS Campus Code: L46
Work placement opportunities|International students can apply
Computer Science is all about new ideas, new opportunities and fresh thinking. There is no other discipline that can be applied to so many different areas and have such a profound impact on all aspects of society. The dynamism of this exciting subject is reflected in this degree through the study of a range of topics including networks, robotics, the Internet, and mobile and embedded computing and cutting-edge technologies such as Artificial Intelligence and Virtual Reality and Augmented Reality.
Study this degree with us and you will acquire practical skills that are highly sought after by industry, such as programming in C, C++, Java, Lua, Python, JavaScript and C#. Computer science-related jobs are not only appealing in their versatility, earning potential and demand, computer science has a wide-reaching social impact, posing many ethical questions, and these issues are examined at various points during the three years of study.
Computer Science is not only intellectually challenging, it is also THE most creative of subjects. As such the staff in the department will provide you with close academic and practical support. All staff in the Department are research active and have a varied background in a diverse range of interests, and this enhances your experience by providing a rich curriculum with exposure to multiple approaches and areas of research. If you are enthusiastic, inventive and looking to shape the future, or if you're looking to leverage your love of technology to make a difference this degree is for you. Rest assured. Computer Science is an incredible career choice for someone who wants to change the world.
For more details and information about this course visit:
Computer Science
Crime and how to deal with it are amongst the most significant and contentious issues of our time, so it is vital that we understand this subject. Criminology is the study of crime, its causes and effects, and what we do about it. At Liverpool Hope University, you will study how crime is defined and who defines it, why some people commit offences, and what happens to those who commit crimes if they are caught.
Criminology also studies the impact of the various agencies and organisations that deal with crime: the police, the courts, the probation and prison services, as well as the role of the Ministry of Justice and the Home Office. Studying Criminology enables you to focus on questions such as 'is criminal behaviour learned or inherited?' and 'why are some actions defined as criminal and not others?'; 'what is the purpose of punishment and to what extent does it deter criminal behaviour?'
Criminology is a well-established degree at Liverpool Hope and is taught by staff with considerable experience at national and international level. Several key criminological textbooks are written by members of the School. The Criminology team is enthusiastic and dedicated and will help you to get the most out of your degree. Criminology is heavily focused on justice - how it is delivered, to whom, by whom and whether or not it is effective. This reflects Liverpool Hope's commitment to social justice both nationally and internationally.
For more details and information about this course visit:
Criminology