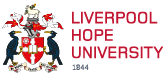 Criminology and Social Care
UCAS Code: M9L4|Duration: 3 years|Full Time|Hope Park
UCAS Campus Code: L46
Work placement opportunities|International students can apply
Crime and how to deal with it are amongst the most significant and contentious issues of our time, so it is vital that we understand this subject. Criminology is the study of crime, its causes and effects, and what we do about it. At Liverpool Hope University, you will study how crime is defined and who defines it, why some people commit offences, and what happens to those who commit crimes if they are caught.
Criminology also studies the impact of the various agencies and organisations that deal with crime: the police, the courts, the probation and prison services, as well as the role of the Ministry of Justice and the Home Office. Studying Criminology enables you to focus on questions such as 'is criminal behaviour learned or inherited?' and 'why are some actions defined as criminal and not others?'; 'what is the purpose of punishment and to what extent does it deter criminal behaviour?'
Criminology is a well-established degree at Liverpool Hope and is taught by staff with considerable experience at national and international level. Several key criminological textbooks are written by members of the School. The Criminology team is enthusiastic and dedicated and will help you to get the most out of your degree. Criminology is heavily focused on justice - how it is delivered, to whom, by whom and whether or not it is effective. This reflects Liverpool Hope's commitment to social justice both nationally and internationally.
For more details and information about this course visit:
Criminology
There is a growing need for well-trained, multi-skilled graduates able to respond to the changing demands within the Social Care employment and research sectors. As such the Social Care team recognise the great benefit of collaborating with service users, health and social care employers and stakeholders in this sector.
Curriculum content will develop students' knowledge and understanding of Social Care through an interdisciplinary and multidisciplinary approach. Students will be encouraged to develop a critical approach to a range of social care discourses.
The School has strong links with a range of individuals and organisations in the field who have expressed an ongoing commitment to working with us. The Social Care team build on these long-standing working relationships at all levels of the programme to embed a research informed, evidence-based practice approach to teaching and learning.
For more details and information about this course visit:
Social Care