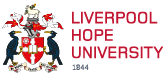 Criminology and Theology BA (with Foundation Year)
UCAS Code: CD19|Duration: 4|Full Time|Hope Park
UCAS Campus Code: L46
Work placement opportunities|International students can apply
Crime and how to deal with it are amongst the most significant and contentious issues of our time, so it is vital that we understand this subject. Criminology is the study of crime, its causes and effects, and what we do about it. At Liverpool Hope University, you will study how crime is defined and who defines it, why some people commit offences, and what happens to those who commit crimes if they are caught.
Criminology also studies the impact of the various agencies and organisations that deal with crime: the police, the courts, the probation and prison services, as well as the role of the Ministry of Justice and the Home Office. Studying Criminology enables you to focus on questions such as 'is criminal behaviour learned or inherited?' and 'why are some actions defined as criminal and not others?'; 'what is the purpose of punishment and to what extent does it deter criminal behaviour?'
Criminology is a well-established degree at Liverpool Hope and is taught by staff with considerable experience at national and international level. Several key criminological textbooks are written by members of the School. The Criminology team is enthusiastic and dedicated and will help you to get the most out of your degree. Criminology is heavily focused on justice - how it is delivered, to whom, by whom and whether or not it is effective. This reflects Liverpool Hope's commitment to social justice both nationally and internationally.
For more details and information about this course visit:
Criminology
Studying our Theology Major provides you with the opportunity to study the core disciplines of the subject in-depth. You will engage with important issues in the contemporary world and major issues from the past that effect how we think and live today. This includes issues such as suffering and evil, sexuality and gender, justice and liberation. Your study will involve the development of critical reading and writing skills encompassing the areas of biblical studies, church history, and constructive, ethical, mystical, and philosophical theology. You will engage with issues concerning what it means to be human and to be divine, what is meant by spirituality and the mystical, including the ways in which the material realm can convey the spiritual. You can acquire expertise in finding your way through the complex and rich Christian tradition, and how it relates to vital historical and contemporary issues. A focus on global Christianity is one of the defining characteristics of the curriculum. You will have an opportunity to explore Christian theology not only as it pertains to the development of Western Christianity, but to the influences and trajectories in other parts of the world.
The international teaching team represent a broad range of Christian traditions, and all of our lecturers are experts in their field and well-published.
To further support your studies, you will have access to our Library's Special Collections, which houses texts dating back to the 15th century.
For more details and information about this course visit:
Theology