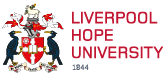 Economics and Philosophy & Ethics BA (with Foundation Year)
UCAS Code: CE21|Duration: 4|Full Time|Hope Park
UCAS Campus Code: L46
Work placement opportunities|International students can apply
This is an exciting time to study Economics: great ideological debates, policy decisions and technological changes are taking place that impact our lives, ranging from the direction of globalisation and international trade and trade restrictions, to trends in economic inequality, the environment and climate change, the gender pay-gap, migration flows, economic integration, financial crises, and the challenges posed by the recent Covid-19 crisis..
Our Economics programme will delve in to an in-depth study of real economic issues like the above, based on a solid foundation of an eclectic economic theory, and an understanding of how economic policy is formulated. This will enable students to gain the analytical and critical evaluation skills needed to recognise how national and global issues affect a society's welfare.
The course is designed to provide students with the experience, knowledge and skills needed to succeed in the job market, by putting a strong emphasis on analytical, quantitative and research skills highly valued by employers. It will also develop a student's ability to apply the concepts, theories and quantitative methods to business and public policy decisions, in a diverse range of settings. As we believe your ability to gain meaningful employment after you graduate is really important, there is also a strong focus on helping you to develop your more general and transferable employability skills.
In this course, students will study a range of areas, including Quantitative Methods, Econometrics, Intermediate Micro and Macroeconomics, History of Economic Thought, Banking & Finance, and International Economics and Finance.
For more details and information about this course visit:
Economics
Philosophy and Ethics explores the big questions of life and morality: on what basis do we judge things good or evil? It challenges you to examine your assumptions, opinions and worldview. Do we need to believe in God for life to have meaning – or have the arguments for the existence of God broken down? What does it mean to be human? Do we have free will, or is our life completely determined?
Through close attention to the primary texts of philosophers such as Plato, Aquinas, Descartes, Hume, Kant and Nietzsche, our Philosophy and Ethics degree will help you learn to analyse and evaluate arguments, and to compose and communicate your own ideas in a reasoned way. You will have a grounding in the foundational questions of philosophy. As you progress, you will look in depth at philosophy of religion, political philosophy, applied ethics and issues of human personhood, artificial intelligence, ecology and animality.
The degree is taught by a core team of critical academics who are passionate about teaching and are internationally recognised researchers and writers. This degree will equip you with the intellectual skills and perspectives needed to face the ethical and ideological challenges of the contemporary world.
For more details and information about this course visit:
Philosophy & Ethics