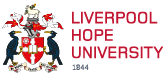 English Language and Philosophy & Ethics BA (Hons
UCAS Code: QV35|Duration: 3 years years|Full Time|Hope Park
UCAS Campus Code: L46
Work placement opportunities|International students can apply
Language has a profound influence on the way we see, construct and interpret the world around us. It shapes our identities and culture and can be used to manipulate the way we think. The English Language degree examines a wide range of varieties of English in their social, cultural and historical contexts. It teaches you how to closely analyse texts ranging from everyday discourse to fictional narratives to the language of the media.
Studying English Language provides you with a sound knowledge of how language is structured, how it developed and spread globally, and how it functions both in society and in our minds, but it also equips you with a variety of practical critical and analytical skills. We pride ourselves on offering a challenging and stimulating degree with a wide range of innovative teaching and assessment methods. We place an emphasis on employability through how language is used for professional purposes and the practical and transferable skills valuable in selected careers.
You will be taught by academics who are actively engaged in research and have published in their specialist fields. You will also benefit from the University's Special Collections in the library, home to over 75,000 printed materials and complemented by an environmentally controlled vault that houses rare books and manuscripts from as early as the ninth century, as well as our close links with Liverpool's cultural institutions. With a strong commitment to small-group teaching and the personal development of all of our students, we strive to support you in the pursuit of academic excellence.
For more details and information about this course visit:
English Language
Philosophy and Ethics explores the big questions of life and morality: on what basis do we judge things good or evil? It challenges you to examine your assumptions, opinions and worldview. Do we need to believe in God for life to have meaning – or have the arguments for the existence of God broken down? What does it mean to be human? Do we have free will, or is our life completely determined?
Through close attention to the primary texts of philosophers such as Plato, Aquinas, Descartes, Hume, Kant and Nietzsche, our Philosophy and Ethics degree will help you learn to analyse and evaluate arguments, and to compose and communicate your own ideas in a reasoned way. You will have a grounding in the foundational questions of philosophy. As you progress, you will look in depth at philosophy of religion, political philosophy, applied ethics and issues of human personhood, artificial intelligence, ecology and animality.
The degree is taught by a core team of critical academics who are passionate about teaching and are internationally recognised researchers and writers. This degree will equip you with the intellectual skills and perspectives needed to face the ethical and ideological challenges of the contemporary world.
For more details and information about this course visit:
Philosophy & Ethics