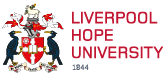 English Literature and Media & Communication BA (Hons) (with Foundation Year)
UCAS Code: PQ32|Duration: 4 years|Full Time|Hope Park
UCAS Campus Code: L46
Work placement opportunities|International students can apply
Do you have a passion for literature? Do you want to explore the ways in which literary texts address and influence the most important questions facing societies both when they were written and today? Study English Literature at Liverpool Hope and you will read a wide variety of texts from medieval through to the present day. You will encounter news ways of looking at literature by not only studying texts on campus but also going on various field trips. Single Honours students will also be trained to read and analyse some of the rare books and manuscripts from our library's archives of over 75,000 items, in courses on the history and theory of publication and reading.
During your three years of study, you will gain a sound grasp of the contexts and approaches within which English literature can be studied, as well as gaining a sense of developments across periods of English literature. You also develop a critical appreciation of the ways in which knowledge of other disciplines and their relationships to English literature can contribute to a deeper understanding of literary texts.
The academic staff teaching the degree have research expertise in a broad range of fields, from late medieval to contemporary literature. We pride ourselves on offering a challenging and stimulating degree, and our commitment to small group teaching allows us to help each individual student to develop sophisticated analytical and communication skills through working both independently and in groups. We not only strive to support you in the pursuit of academic excellence but also help you to explore your wide range of options after university through a focus on the diverse skills you will develop and the many sectors that will welcome you as an English Literature graduate.
For more details and information about this course visit:
English Literature
If you want an exciting career in the media but also want to understand how and why the media reports and represents the world in the ways it does, studying at Hope is the next step for you. Media and Communication provides you with an opportunity to closely study and analyse the ways in which the media industry shapes and is shaped by our world. Our degrees are designed to help you become an industry leader equipped to take on the key task of working towards a more reliable, trustworthy media industry, and to work as a cross-platform media practitioner.
If you choose to take Media and Communication, you explore the history and theory of film and other visual media, such as photography and animation, and the cultural and creative contexts in which they are produced and consumed. We also think one of the best ways to study creativity is by making things, so you have the opportunity to make films (drama, documentary or animation), produce photographic portfolios, work in a studio and write screenplays. Our curriculum is taught by lecturers with a reputation for international research and by a practitioner who has made BAFTA and EMMY award winning programmes and animated films.
Media and Communication at Liverpool Hope is underpinned by the notion of interrogating power. We believe that the media must always be held to account and has a responsibility to pursue social justice. Whether it be through journalism, digital and social media theory and applied skills, our aim is to produce graduates who will make a better world.
For more details and information about this course visit:
Media & Communication