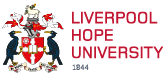 Film & Visual Culture and Music Production BA (Hons) (with Foundation Year)
UCAS Code: P33W|Duration: 4 years|Full Time|Hope Park
UCAS Campus Code: L46
Work placement opportunities|International students can apply
If you want an exciting career in the creative industries, but also want to understand the role that Film and Visual Culture plays in wider society, studying at Liverpool Hope is the right choice for you. Film and Visual Culture is an intellectually stimulating degree that combines practice and theory, giving you the opportunity to both create and analyse a range of cultural texts - from fiction film and documentary, to photography and animation.
This degree is underpinned by creative and critical practice. It is creative because it gives you the opportunity to develop practical skills in the fields of screenwriting, filmmaking (drama and documentary), photography and animation. It is critical because it involves the in-depth study of film history and theory, including the way in which cinema intersects with a range of social and political issues. You will graduate with a degree underpinned by academic rigour, but with the transferable skills needed to pursue a wide variety of careers in the creative industries.
The degree is taught by leading international scholars and practitioners and you will also benefit from access to outstanding library resources and an extensive range of practical equipment and studio space. Extra curricula activities support the curriculum by widening critical and creative horizons. Recent activities on the degree include fieldtrips to the National Science and Media Museum, Tate Britain, and the Manchester Animation Festival. We also have regular group visits to local film screenings.
- Study in the most filmed-in city in the country outside London.
- Our local partners include FACT, one of the leading independent cinema venues in the North West.
For more details and information about this course visit:
Film & Visual Culture
Liverpool is a vibrant city, tapping into the momentum and energy of a diverse creative scene, which stems from a long history as an international port city known for its music. Our course adopts a creative approach to music production that considers equipment to be a means to artistic ends, an aspect of modern musicianship that is essential for any self-sufficient practitioner.
Music Production gives you the opportunity to explore the creative, technical, and theoretical aspects of one of the most rapidly changing creative landscapes. The course will expose you to aspects of the music business and industry, as well as its many historical and theoretical concepts. It provides you the opportunity to develop lasting, transferable skill sets that empower you to develop a resilient and sustainable approach to your future practice. To achieve these aims, our programme features:
- A creative outlook towards music production that explores equipment as means to artistic ends.
- A forward-looking programme that values new practices in music production without excluding traditional topics.
- An integrated approach to music production that covers the fundamentals of the topic without leaving gaps in knowledge.
- A team with interests in diverse aspects of music production that are pursued professionally beyond the university setting.
Our students have had the opportunity to gain professional experience with a variety of professional organisations, including Liverpool Sound City, Immix Ensemble, Parr Street Studios, Sentric Music, Ditto Music, The Vocal Booth studio, Melodic Distraction (radio station), and The Beatles Experience, among others.
We continually establish connections within the wider industry and our programme regularly hosts music industry professionals, who provide real-world knowledge through their guest lectures. Join our dynamic creative community of music production to facilitate the next steps in your creative and professional journey.
For more details and information about this course visit:
Music Production