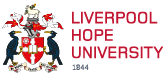 Computer Science and Geography BSc (with Foundation Year)
UCAS Code: CS20|Duration: 4|Full Time|Hope Park
UCAS Campus Code: L46
Accreditation|Work placement opportunities|International students can apply
Computer Science is all about new ideas, new opportunities and fresh thinking. There is no other discipline that can be applied to so many different areas and have such a profound impact on all aspects of society. The dynamism of this exciting subject is reflected in this degree through the study of a range of topics including networks, robotics, the Internet, and mobile and embedded computing and cutting-edge technologies such as Artificial Intelligence and Virtual Reality and Augmented Reality.
Study this degree with us and you will acquire practical skills that are highly sought after by industry, such as programming in C, C++, Java, Lua, Python, JavaScript and C#. Computer science-related jobs are not only appealing in their versatility, earning potential and demand, computer science has a wide-reaching social impact, posing many ethical questions, and these issues are examined at various points during the three years of study.
Computer Science is not only intellectually challenging, it is also THE most creative of subjects. As such the staff in the department will provide you with close academic and practical support. All staff in the Department are research active and have a varied background in a diverse range of interests, and this enhances your experience by providing a rich curriculum with exposure to multiple approaches and areas of research. If you are enthusiastic, inventive and looking to shape the future, or if you're looking to leverage your love of technology to make a difference this degree is for you. Rest assured. Computer Science is an incredible career choice for someone who wants to change the world.
For more details and information about this course visit:
Computer Science
Geography is about exploring, encountering and engaging with the world around us. It is a dynamic and exciting subject to study. It looks at how the physical world works; how people interact both with each other and with the physical world; how landscapes (both physical and human) evolve; and the ways in which the environment needs to be conserved and managed. Geography covers many different perspectives and brings them together to create a distinctive way of understanding the world. Whether your interests are more towards physical, environmental or human geography, our degree offers you the chance to develop an integrated, enriched understanding of what is taking place on our planet.
Studying Geography means you will look at a wide range of different topics and learn a broad range of skills. For this reason, a Geography degree is one of the most valued subjects among potential employers.
An enthusiastic and friendly team of geographers and environmentalists with wide research interests teach Geography at Hope. You will find that Liverpool is a great place to study Geography, being an excellent case study of economic, environmental and social regeneration, and having surroundings that include stunning upland and coastal landscapes.
A Placement Year option is available for this course. Undertaking a placement year as part of your degree programme offers you the opportunity to gain valuable work experience alongside your studies.
For more details and information about this course visit:
Geography