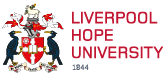 Geography and International Relations BA (Hons)
UCAS Code: FL25|Duration: 3 years years|Full Time|Hope Park
UCAS Campus Code: L46
Work placement opportunities|International students can apply
Geography is about exploring, encountering and engaging with the world around us. It is a dynamic and exciting subject to study. It looks at how the physical world works; how people interact both with each other and with the physical world; how landscapes (both physical and human) evolve; and the ways in which the environment needs to be conserved and managed. Geography covers many different perspectives and brings them together to create a distinctive way of understanding the world. Whether your interests are more towards physical, environmental or human geography, our degree offers you the chance to develop an integrated, enriched understanding of what is taking place on our planet.
Studying Geography means you will look at a wide range of different topics and learn a broad range of skills. For this reason, a Geography degree is one of the most valued subjects among potential employers.
An enthusiastic and friendly team of geographers and environmentalists with wide research interests teach Geography at Hope. You will find that Liverpool is a great place to study Geography, being an excellent case study of economic, environmental and social regeneration, and having surroundings that include stunning upland and coastal landscapes.
A Placement Year option is available for this course. Undertaking a placement year as part of your degree programme offers you the opportunity to gain valuable work experience alongside your studies.
For more details and information about this course visit:
Geography
Every day, international issues are in the news headlines – this is your chance to become an expert on relations between states, economies, ideas and societies. In a world where nuclear weapons remain primed for use, the world economy teeters on the brink of collapse and delicate ecosystems are under threat, it is little wonder that our International Relations degree is proving a popular choice among students who wish to better understand the world's most challenging problems.
International Relations is a multidisciplinary subject, which draws in contributions from politics, history, media, sociology, law, economics and religion. Global issues dominate the news headlines on a daily basis and International Relations will allow you to focus on this dimension of politics. This is an opportunity to become an expert in international issues in a historical, political and cultural context.
All our academics are conducting internationally published research. Our key strengths are in Theories of International Relations; Peace and Conflict; British and US foreign policy and EU and UN politics. Our subject deals squarely with some of the most daunting, intractable but important challenges of today.
For more details and information about this course visit:
International Relations