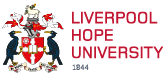 History and Human Biology BA
UCAS Code: HP01|Duration: 3 years|Full Time|Hope Park
UCAS Campus Code: L46
Work placement opportunities|International students can apply
The study of History helps you to understand how individuals, communities and societies have lived in the past and how those past experiences have helped to shape the present world. History helps us make sense of our world and understand what may lie ahead because the future is shaped by its history in so many ways. Our History degree gives you the opportunity to study a wide-range of historical periods from the Early Modern period to more recent contemporary historical events.
You will engage with a wide variety of historical evidence throughout the whole of your degree programme. History at Liverpool Hope is part of the supportive and friendly environment within the subject areas of History, Politics and International Relations. You will benefit from being taught by a team of recognised scholars, who have published widely in their fields and who are dedicated and experienced teachers.

Throughout your degree, you will be able to take advantage of the rich library, archival, museum and heritage resources available in Liverpool and further afield. Working with the resources of the many Liverpool museums forms an important part of your learning experiences. The History team run a range of fieldwork activities every year in the local area and beyond, and offers the opportunity for study visits to major European cities on an annual basis.
For more details and information about this course visit:
History
Human Biology is an ever-evolving branch of science that includes the study of the human body, the changes that occur in disease, and the interaction between humans and their environment. With this in mind, the Human Biology Combined Honours curriculum has been designed to provide a contemporary and dynamic programme to challenge students across a broad base, but with depth in areas of staff specialisms.
The curriculum includes the foundation disciplines of anatomy and physiology, cellular and molecular biology, human metabolism and immunology. These will be delivered in the context of contemporary health issues including aging, obesity, cancer, infectious and non-communicative chronic diseases. Students will benefit from the input of research active scientists from across the range of disciplines within the School of Health Sciences. This will support the development of an integrated, innovative and applied programme of study that is the cornerstone of the curriculum of the School of Health Sciences. Graduates will leave the programme with a fully rounded skill set and with experience in a wide range of standard and specialist lab techniques. Graduates will gain experience, competence and confidence through small group learning, giving specialist and transferable skills, allowing them to succeed in a competitive and demanding employment market.
For more details and information about this course visit:
Human Biology