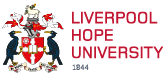 Law and Philosophy & Ethics BA (Hons)
UCAS Code: MV15|Duration: 3 years|Full Time|Hope Park
UCAS Campus Code: L46
Work placement opportunities|International students can apply
Law shapes our society and influences every aspect of our lives. It defines our obligations and legal requirements, serves to regulate and define relationships and provides a means of redress when problems arise. To study Law is not only to study a challenging subject, but also to study the rules, principles and policies that underpin society. This degree gives you a theoretical and philosophical grounding in Law, as well as the ability to engage in its practical study and application.
Study Law with us and you will gain an understanding of the fundamental principles, theories and key ideas that underpin the law in England and Wales. You also learn about the way Public Law provides the legal framework within which government and administration functions, the structure of Law and Government under which we live, and the values of democracy, rule of law and constitutionalism that underpin that structure.
We aim to produce graduates who do not merely know or know how to, but understand why things are as they are and how they could be different. It is about gaining a deep approach to the subject, in which you try to relate ideas in one subject to those in others, to understand what you read, questioning material, making links and pursuing lines of inquiry out of interest.
The LLB degree and Joint degrees can be taken over 3 or 4 years. If taken over 4 years, the third year would be spent in an appropriate legal work experience setting in light of the requirements set down to undertake the Solicitors Qualify Exams.
For more details and information about this course visit:
Law
Philosophy and Ethics explores the big questions of life and morality: on what basis do we judge things good or evil? It challenges you to examine your assumptions, opinions and worldview. Do we need to believe in God for life to have meaning – or have the arguments for the existence of God broken down? What does it mean to be human? Do we have free will, or is our life completely determined?
Through close attention to the primary texts of philosophers such as Plato, Aquinas, Descartes, Hume, Kant and Nietzsche, our Philosophy and Ethics degree will help you learn to analyse and evaluate arguments, and to compose and communicate your own ideas in a reasoned way. You will have a grounding in the foundational questions of philosophy. As you progress, you will look in depth at philosophy of religion, political philosophy, applied ethics and issues of human personhood, artificial intelligence, ecology and animality.
The degree is taught by a core team of critical academics who are passionate about teaching and are internationally recognised researchers and writers. This degree will equip you with the intellectual skills and perspectives needed to face the ethical and ideological challenges of the contemporary world.
For more details and information about this course visit:
Philosophy & Ethics