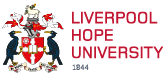 Law and Sport & Exercise Science (with Foundation Year)
UCAS Code: AL30|Duration: 4|Full Time|Hope Park
UCAS Campus Code: L46
Work placement opportunities|International students can apply
Law shapes our society and influences every aspect of our lives. It defines our obligations and legal requirements, serves to regulate and define relationships and provides a means of redress when problems arise. To study Law is not only to study a challenging subject, but also to study the rules, principles and policies that underpin society. This degree gives you a theoretical and philosophical grounding in Law, as well as the ability to engage in its practical study and application.
Study Law with us and you will gain an understanding of the fundamental principles, theories and key ideas that underpin the law in England and Wales. You also learn about the way Public Law provides the legal framework within which government and administration functions, the structure of Law and Government under which we live, and the values of democracy, rule of law and constitutionalism that underpin that structure.
We aim to produce graduates who do not merely know or know how to, but understand why things are as they are and how they could be different. It is about gaining a deep approach to the subject, in which you try to relate ideas in one subject to those in others, to understand what you read, questioning material, making links and pursuing lines of inquiry out of interest.
The LLB degree and Joint degrees can be taken over 3 or 4 years. If taken over 4 years, the third year would be spent in an appropriate legal work experience setting in light of the requirements set down to undertake the Solicitors Qualify Exams.
For more details and information about this course visit:
Law
Studying Sport and Exercise is a gateway to understanding how to maximise sports performance, how we learn skills and the importance of regular exercise to health and longevity. You will study from a multidisciplinary perspective, focusing on psychology, physiology, biomechanics, performance analysis, nutrition and strength & conditioning. By the end of your studies you will confidently and independently develop training programmes and interventions that will promote peak performance, the learning of new skills and reduce the burden of disease.
Study with us in our multi-million pound, state-of-the-art Health Science Building and Sports Complex, incorporating dedicated teaching laboratories and research space. This facility houses ultra-modern equipment where you will learn to conduct complete physiological, psychological and biomechanical profiles of human sports performance using breath-by-breath expired gas analysis, blood analysis, vascular and cardiac screening, body composition analysis, eye-tracking, electromyography and motion capture to name but a few.
You will leave with the skills to become a sports scientist working with elite performers or clinical populations, the basis to become a sports coach, or enter the teaching profession and train the next generation of sport scientists. You will be taught by tutors who are active researchers at the cutting edge of Sport & Exercise Science, and whom regularly publish their work to international audiences.
For more details and information about this course visit:
Sport & Exercise Science