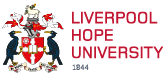 Accounting & Finance and Musical Theatre BA
UCAS Code: RB16|Duration: 3 years|Full Time|Both Campuses
UCAS Campus Code: L46
Work placement opportunities|International students can apply
In the rapidly changing business world, the demand for finance professionals has never been greater. This challenging and stimulating Accounting and Finance degree will equip you with a strong strategic outlook, ensuring that, once you graduate, you will be ready to inform and advise management decision-making at the highest level. The variety of topics studied on this degree will give you a sound grounding in theoretical and practical areas of Accounting and Finance.
Senior Professional Tutors, with practical experience in the professional services sector and who are experts in their field, work alongside well respected academic staff to ensure that, when you graduate, you will have the skills and knowledge needed for a successful career in a number of competitive areas, including accountancy, general management, banking, and finance.
We believe your ability to gain meaningful employment after you graduate is really important, so there is a strong focus on helping you to develop your employability skills.
Throughout your degree, there will be a number of opportunities and initiatives to engage and network with local, national and international businesses, giving you the chance to raise your profile and make connections in the business before you have even graduated.
For more details and information about this course visit:
Accounting & Finance
Liverpool is a vibrant city, tapping into the momentum and energy of a diverse creative scene that stems from a long history as an international port city. Musical Theatre continues to play an integral role in its ever-changing theatrical landscape.
This degree allows the study of Musical Theatre from performative, as well as directorial/production points of view. With us, you will study the creative and conceptual interactions that exist between words, music and movement, that underpin the threefold performative relationships between music, dance and acting that communicate and express the art form of Musical Theatre.
You will explore core repertoire themes and historical context, and small-group practical seminars will allow you to develop dance and acting techniques. These will be underpinned by student-led tutorials and one-to-one singing lessons.
The course is led by a team of Musical Theatre specialists, who have first-hand production and performance experience - both in the West End and regional theatres - ensuring our students receive up-to-the-minute insights and guidance.
For more details and information about this course visit:
Musical Theatre