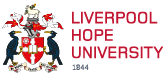 Health & Wellbeing and Social Care (with Foundation Year)
UCAS Code: LL54|Duration: 4 years|Full Time|Hope Park
UCAS Campus Code: L46
Work placement opportunities|International students can apply
Recent years have seen widespread recognition of the need to move beyond medicine with a greater emphasis on the promotion of health and wellbeing. New government initiatives and policies are giving this greater priority than ever before. Health and Wellbeing is a vibrant, multidisciplinary degree in which you will explore a range of issues and debates relevant to health and wellbeing in contemporary society.
The degree draws upon a range of disciplines, including sociology social policy and psychology to understand the key challenges to health and wellbeing in the 21st century. Throughout your studies, you will be considering key questions such as what factors influence health and wellbeing? How do social experiences impact upon health and wellbeing? Why do different social groups experience health and wellbeing differently? Alongside this, you develop the practical skills necessary for work in the field, through work on case studies and opportunities and applied research projects within the local community.
The degree provides you with the opportunity to develop practical skills, knowledge and insight into a range of issues relating to health and wellbeing in contemporary society. With its strong emphasis on social justice and welfare, you will be enabled to develop as critical social scientists who, as a graduate, will be able to use your skills and knowledge to the benefit of your local community and society more broadly.
For more details and information about this course visit:
Health & Wellbeing
There is a growing need for well-trained, multi-skilled graduates able to respond to the changing demands within the Social Care employment and research sectors. As such the Social Care team recognise the great benefit of collaborating with service users, health and social care employers and stakeholders in this sector.
Curriculum content will develop students' knowledge and understanding of Social Care through an interdisciplinary and multidisciplinary approach. Students will be encouraged to develop a critical approach to a range of social care discourses.
The School has strong links with a range of individuals and organisations in the field who have expressed an ongoing commitment to working with us. The Social Care team build on these long-standing working relationships at all levels of the programme to embed a research informed, evidence-based practice approach to teaching and learning.
For more details and information about this course visit:
Social Care