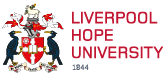 Social Care and Sociology (with Foundation Year)
UCAS Code: LL45|Duration: 4 years|Full Time|Hope Park
UCAS Campus Code: L46
Work placement opportunities|International students can apply
There is a growing need for well-trained, multi-skilled graduates able to respond to the changing demands within the Social Care employment and research sectors. As such the Social Care team recognise the great benefit of collaborating with service users, health and social care employers and stakeholders in this sector.
Curriculum content will develop students' knowledge and understanding of Social Care through an interdisciplinary and multidisciplinary approach. Students will be encouraged to develop a critical approach to a range of social care discourses.
The School has strong links with a range of individuals and organisations in the field who have expressed an ongoing commitment to working with us. The Social Care team build on these long-standing working relationships at all levels of the programme to embed a research informed, evidence-based practice approach to teaching and learning.
For more details and information about this course visit:
Social Care
Contemporary society is becoming ever more complex and the need to understand how it works is increasingly important. Sociology is the study of how society is organised, how this influences the attitudes and behaviour of individuals and the impact this has on social relationships, both within and between societies. Accordingly, sociology is now commonly regarded as an essential discipline for understanding the development of all modern societies. The Sociology degree at Liverpool Hope will help you to think critically and constructively about the key questions relating to modern society.
Our sociology degree is based around a core that provides inputs from social theory and from the comparison of different forms of society. The degree will help you to examine 'common-sense' assumptions about the world by exploring the issues that confront society, both nationally and globally, and by studying the theories and methods that help to explain and understand these issues. It also examines and evaluates the methods of research which make the study of society possible. The degree enables you to study a range of additional topics which cover the whole spectrum of sociological inquiry.
Staff are enthusiastic and dedicated and will help you to get the most out of your degree. In line with Liverpool Hope's commitment to social justice, both nationally and internationally, Sociology attempts to understand social issues and problems that confront the modern world and, in so doing, challenges received wisdom.
For more details and information about this course visit:
Sociology