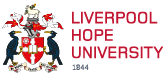 Business Management and Sport and & Exercise Science BA
UCAS Code: BM11|Duration: 3 years|Full Time|Hope Park
UCAS Campus Code: L46
Accreditation|Work placement opportunities|International students can apply
The world of Business Management is fast-moving and dynamic: Business organisations are facing unprecedented change and complex challenges both within the UK and globally. This demands that students who enter the business sector understand the dynamics of the business environment and how organisations operate in increasingly uncertain situations. The Business Management degree at Liverpool Hope University examines small to medium-sized enterprises to global multi-national companies – public, private, not-for-profit with a focus on business principles, organisational dynamics and management processes.
Liverpool Hope Business School holds the prestigious AACSB accreditation and has an enviable reputation for developing students with sound theoretical principles, thorough understanding of contemporary business practices and informed by the latest research. The links we have with local and national businesses, plus links with professional bodies, ensure you are well prepared for the world of work.
This in-depth degree gives you the opportunity to understand how businesses operate and the ethical and social impact they have on communities. An experienced, student-focused team will develop your understanding of this business context and develop the critical business skills and transferable skills that future employers will demand.
For more details and information about this course visit:
Business Management
Studying Sport and Exercise is a gateway to understanding how to maximise sports performance, how we learn skills and the importance of regular exercise to health and longevity. You will study from a multidisciplinary perspective, focusing on psychology, physiology, biomechanics, performance analysis, nutrition and strength & conditioning. By the end of your studies you will confidently and independently develop training programmes and interventions that will promote peak performance, the learning of new skills and reduce the burden of disease.
Study with us in our multi-million pound, state-of-the-art Health Science Building and Sports Complex, incorporating dedicated teaching laboratories and research space. This facility houses ultra-modern equipment where you will learn to conduct complete physiological, psychological and biomechanical profiles of human sports performance using breath-by-breath expired gas analysis, blood analysis, vascular and cardiac screening, body composition analysis, eye-tracking, electromyography and motion capture to name but a few.
You will leave with the skills to become a sports scientist working with elite performers or clinical populations, the basis to become a sports coach, or enter the teaching profession and train the next generation of sport scientists. You will be taught by tutors who are active researchers at the cutting edge of Sport & Exercise Science, and whom regularly publish their work to international audiences.
For more details and information about this course visit:
Sport & Exercise Science