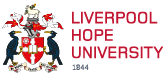 Philosophy & Ethics and Sport & Exercise Science BA (with Foundation Year)
UCAS Code: PH05|Duration: 4|Full Time|Hope Park
UCAS Campus Code: L46
Work placement opportunities|International students can apply
Philosophy and Ethics explores the big questions of life and morality: on what basis do we judge things good or evil? It challenges you to examine your assumptions, opinions and worldview. Do we need to believe in God for life to have meaning – or have the arguments for the existence of God broken down? What does it mean to be human? Do we have free will, or is our life completely determined?
Through close attention to the primary texts of philosophers such as Plato, Aquinas, Descartes, Hume, Kant and Nietzsche, our Philosophy and Ethics degree will help you learn to analyse and evaluate arguments, and to compose and communicate your own ideas in a reasoned way. You will have a grounding in the foundational questions of philosophy. As you progress, you will look in depth at philosophy of religion, political philosophy, applied ethics and issues of human personhood, artificial intelligence, ecology and animality.
The degree is taught by a core team of critical academics who are passionate about teaching and are internationally recognised researchers and writers. This degree will equip you with the intellectual skills and perspectives needed to face the ethical and ideological challenges of the contemporary world.
For more details and information about this course visit:
Philosophy & Ethics
Studying Sport and Exercise is a gateway to understanding how to maximise sports performance, how we learn skills and the importance of regular exercise to health and longevity. You will study from a multidisciplinary perspective, focusing on psychology, physiology, biomechanics, performance analysis, nutrition and strength & conditioning. By the end of your studies you will confidently and independently develop training programmes and interventions that will promote peak performance, the learning of new skills and reduce the burden of disease.
Study with us in our multi-million pound, state-of-the-art Health Science Building and Sports Complex, incorporating dedicated teaching laboratories and research space. This facility houses ultra-modern equipment where you will learn to conduct complete physiological, psychological and biomechanical profiles of human sports performance using breath-by-breath expired gas analysis, blood analysis, vascular and cardiac screening, body composition analysis, eye-tracking, electromyography and motion capture to name but a few.
You will leave with the skills to become a sports scientist working with elite performers or clinical populations, the basis to become a sports coach, or enter the teaching profession and train the next generation of sport scientists. You will be taught by tutors who are active researchers at the cutting edge of Sport & Exercise Science, and whom regularly publish their work to international audiences.
For more details and information about this course visit:
Sport & Exercise Science