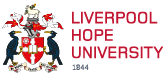 Academic Staff Headcount Data
Overview
Current Academic Year
Previous Academic Year
Historical Data
Staff counts are based on job roles.
Here you can find the figures for Academic staff during the current and previous academic years (by month), broken down by Faculty, Terms, Mode, Gender, Disability and Ethnic Group.
All figures are as of the beginning of the month. These figures do not include temporary staff.
Terms
| Month | Fixed | Permanent | Other | Total |
| --- | --- | --- | --- | --- |
| September | 61 | 306 | 7 | 374 |
| October | 61 | 313 | 2 | 376 |
| November | 63 | 323 | 0 | 386 |
| December | 61 | 323 | 0 | 384 |
| January | 59 | 316 | 0 | 375 |
| February | 63 | 312 | 1 | 376 |
| March | 65 | 316 | 1 | 382 |
| April | 65 | 318 | 1 | 384 |
| May | 69 | 317 | 0 | 386 |
| June | | | | |
| July | | | | |
Mode
| Month | Full time | Part time | Total |
| --- | --- | --- | --- |
| September | 291 | 83 | 374 |
| October | 294 | 82 | 376 |
| November | 301 | 85 | 386 |
| December | 300 | 84 | 384 |
| January | 292 | 83 | 375 |
| February | 291 | 85 | 376 |
| March | 298 | 84 | 382 |
| April | 299 | 85 | 384 |
| May | 305 | 81 | 386 |
| June | | | |
| July | | | |
Gender
| Month | Female | Male | Other | Unknown/Refused | Total |
| --- | --- | --- | --- | --- | --- |
| September | 48.4% | 51.6% | 0% | 0% | 100% |
| October | 48.4% | 51.6% | 0% | 0% | 100% |
| November | 47.93% | 52.07% | 0% | 0% | 100% |
| December | 47.92% | 52.08% | 0% | 0% | 100% |
| January | 47.47% | 52.53% | 0% | 0% | 100% |
| February | 47.61% | 52.39% | 0% | 0% | 100% |
| March | 47.64% | 51.83% | 0% | 0.52% | 100% |
| April | 47.4% | 52.08% | 0% | 0.52% | 100% |
| May | 46.63% | 52.85% | 0% | 0.52% | 100% |
| June | | | | | |
| July | | | | | |
Ethnicity
| Month | Asian | Black | Chinese | Mixed | Other Ethnic Group | White | Unknown/Refused | Total |
| --- | --- | --- | --- | --- | --- | --- | --- | --- |
| September | 6.15% | 2.94% | 1.6% | 2.67% | 1.34% | 80.21% | 5.08% | 100% |
| October | 6.12% | 2.93% | 1.6% | 2.66% | 1.33% | 79.79% | 5.59% | 100% |
| November | 6.22% | 2.85% | 1.55% | 2.59% | 1.55% | 79.79% | 5.44% | 100% |
| December | 6.25% | 2.6% | 1.56% | 2.6% | 1.56% | 80.21% | 5.21% | 100% |
| January | 6.13% | 2.67% | 1.6% | 2.4% | 1.6% | 80.27% | 5.33% | 100% |
| February | 6.12% | 2.66% | 1.6% | 2.39% | 1.6% | 80.32% | 5.32% | 100% |
| March | 6.54% | 2.62% | 1.57% | 2.09% | 1.31% | 80.1% | 5.76% | 100% |
| April | 6.77% | 2.6% | 1.56% | 1.82% | 1.3% | 79.95% | 5.99% | 100% |
| May | 6.99% | 2.33% | 1.55% | 1.81% | 1.3% | 80.05% | 5.96% | 100% |
| June | | | | | | | | |
| July | | | | | | | | |
Disability
| Month | Not disabled | Disabled | Unknown/Refused | Total |
| --- | --- | --- | --- | --- |
| September | 89.57% | 10.43% | 0% | 100% |
| October | 89.63% | 10.37% | 0% | 100% |
| November | 89.64% | 10.36% | 0% | 100% |
| December | 89.58% | 10.42% | 0% | 100% |
| January | 89.6% | 10.4% | 0% | 100% |
| February | 89.63% | 10.37% | 0% | 100% |
| March | 89.79% | 10.21% | 0% | 100% |
| April | 89.84% | 10.16% | 0% | 100% |
| May | 89.9% | 10.10% | 0% | 100% |
| June | | | | |
| July | | | | |
Age group
| Month | Up to 21 | 21 to 30 | 31 to 40 | 41 to 50 | 51 to 60 | 61 to 65 | Over 65 | Total |
| --- | --- | --- | --- | --- | --- | --- | --- | --- |
| September | 0% | 4.28% | 22.46% | 29.41% | 25.94% | 7.75% | 10.16% | 100% |
| October | 0% | 4.52% | 21.81% | 30.05% | 25.53% | 8.51% | 9.57% | 100% |
| November | 0% | 4.4% | 21.76% | 30.83% | 25.39% | 7.51% | 10.10% | 100% |
| December | 0% | 4.17% | 24.61% | 30.99% | 25.52% | 7.55% | 10.16% | 100% |
| January | 0% | 4.27% | 20.27% | 32% | 25.87% | 6.93% | 10.67% | 100% |
| February | 0% | 5.05% | 19.95% | 31.91% | 25.8% | 6.91% | 10.37% | 100% |
| March | 0% | 4.97% | 19.63% | 32.46% | 25.65% | 6.54% | 10.73% | 100% |
| April | 0% | 5.21% | 19.53% | 32.55% | 25.52% | 6.51% | 10.68% | 100% |
| May | 0% | 4.92% | 19.17% | 32.12% | 26.42% | 5.96% | 11.4% | 100% |
| June | | | | | | | | |
| July | | | | | | | | |
Last updated May 2023
Terms
| Month | Fixed | Permanent | Other | Total |
| --- | --- | --- | --- | --- |
| September | 71 | 264 | 7 | 342 |
| October | 81 | 283 | 8 | 372 |
| November | 89 | 286 | 6 | 381 |
| December | 86 | 288 | 8 | 382 |
| January | 88 | 288 | 5 | 381 |
| February | 88 | 287 | 5 | 380 |
| March | 74 | 298 | 7 | 379 |
| April | 72 | 303 | 7 | 382 |
| May | 70 | 307 | 9 | 386 |
| June | 68 | 308 | 9 | 385 |
| July | 64 | 311 | 10 | 385 |
Mode
| Month | Full time | Part time | Total |
| --- | --- | --- | --- |
| September | 259 | 83 | 342 |
| October | 287 | 85 | 372 |
| November | 291 | 90 | 381 |
| December | 294 | 88 | 382 |
| January | 293 | 88 | 381 |
| February | 291 | 89 | 380 |
| March | 288 | 91 | 379 |
| April | 292 | 90 | 382 |
| May | 296 | 90 | 386 |
| June | 294 | 91 | 385 |
| July | 294 | 91 | 385 |
Gender
| Month | Female | Male | Total |
| --- | --- | --- | --- |
| September | 47.95% | 52.05% | 100% |
| October | 49.46% | 50.54% | 100% |
| November | 49.87% | 50.13% | 100% |
| December | 49.48% | 50.52% | 100% |
| January | 49.34% | 50.66% | 100% |
| February | 49.47% | 50.53% | 100% |
| March | 49.08% | 50.92% | 100% |
| April | 49.48% | 50.52% | 100% |
| May | 49.22% | 50.78% | 100% |
| June | 49.09% | 50.91% | 100% |
| July | 49.09% | 50.91% | 100% |
Ethnicity
| Month | Asian | Black | Chinese | Mixed | Other Ethnic Group | White | Unkown/Refused | Total |
| --- | --- | --- | --- | --- | --- | --- | --- | --- |
| September | 6.73% | 2.92% | 1.46% | 2.05% | 1.75% | 80.99% | 4.09% | 100% |
| October | 6.45% | 2.69% | 1.34% | 2.42% | 1.61% | 80.38% | 5.11% | 100% |
| November | 6.30% | 2.62% | 1.31% | 2.36% | 1.57% | 80.58% | 5.25% | 100% |
| December | 6.28% | 2.88% | 1.31% | 2.36% | 1.57% | 80.37% | 5.24% | 100% |
| January | 6.3% | 2.62% | 1.57% | 2.36% | 1.57% | 80.84% | 4.72% | 100% |
| February | 6.32% | 2.63% | 1.58% | 2.37% | 1.58% | 80.79% | 4.74% | 100% |
| March | 6.07% | 2.9% | 1.58% | 2.37% | 1.32% | 81% | 4.75% | 100% |
| April | 6.28% | 2.88% | 1.57% | 2.36% | 1.31% | 81.15% | 4.45% | 100% |
| May | 6.22% | 3.11% | 1.55% | 2.33% | 1.3% | 80.83% | 4.66% | 100% |
| June | 6.23% | 3.12% | 1.56% | 2.34% | 1.3% | 80.78% | 4.68% | 100% |
| July | 6.23% | 2.86% | 1.56% | 2.6% | 1.3% | 80.52% | 4.94% | 100% |
Disability
| Month | Not disabled | Disabled | Unkown/Refused | Total |
| --- | --- | --- | --- | --- |
| September | 88.89% | 11.11% | 0% | 100% |
| October | 89.52% | 10.48% | 0% | 100% |
| November | 90.03% | 9.97% | 0% | 100% |
| December | 89.53% | 10.47% | 0% | 100% |
| January | 89.5% | 10.5% | 0% | 100% |
| February | 89.47% | 10.53% | 0% | 100% |
| March | 89.45% | 10.55% | 0% | 100% |
| April | 89.53% | 10.47% | 0% | 100% |
| May | 89.9% | 10.10% | 0% | 100% |
| June | 89.61% | 10.39% | 0% | 100% |
| July | 89.61% | 10.39% | 0% | 100% |
Age group
| Month | Up to 21 | 21 to 30 | 31 to 40 | 41 to 50 | 51 to 60 | 61 to 65 | Over 65 | Total |
| --- | --- | --- | --- | --- | --- | --- | --- | --- |
| September | 0% | 3.8% | 23.39% | 27.19% | 27.78% | 8.77% | 9.06% | 100% |
| October | 0% | 3.76% | 24.46% | 28.23% | 25.81% | 9.41% | 8.33% | 100% |
| November | 0% | 3.94% | 24.67% | 28.08% | 25.98% | 8.92% | 8.4% | 100% |
| December | 0% | 3.93% | 24.61% | 28.01% | 25.92% | 9.16% | 8.38% | 100% |
| January | 0% | 4.2% | 23.62% | 28.61% | 25.72% | 9.19% | 8.66% | 100% |
| February | 0% | 4.21% | 23.68% | 28.42% | 25.79% | 8.95% | 8.95% | 100% |
| March | 0% | 3.96% | 22.96% | 28.5% | 26.39% | 9.23% | 8.97% | 100% |
| April | 0% | 4.19% | 23.56% | 29.06% | 25.92% | 8.12% | 9.16% | 100% |
| May | 0% | 4.15% | 24.09% | 29.02% | 25.65% | 7.77% | 9.33% | 100% |
| June | 0% | 4.16% | 23.9% | 28.31% | 25.97% | 7.53% | 10.13% | 100% |
| July | 0% | 4.42% | 23.9% | 27.79% | 26.49% | 7.53% | 9.87% | 100% |
Last updated July 2022
Faculty
| Year | Arts & Humanities | Education | Science | Other Areas | Total |
| --- | --- | --- | --- | --- | --- |
| 2012/2013 | 104 | 90 | 93 | 2 | 289 |
| 2013/2014 | 104 | 75 | 98 | 4 | 281 |
| 2014/2015 | 142 | 78 | 71 | 6 | 297 |
| 2015/2016 | 155 | 87 | 75 | 6 | 323 |
| 2016/2017 | 169 | 96 | 88 | 7 | 360 |
| 2017/2018 | 175 | 100 | 85 | 5 | 366 |
| 2018/2019 | 164 | 89 | 86 | 6 | 344 |
| 2019/2020 | N/A | N/A | N/A | N/A | 324 |
| 2020/2021 | N/A | N/A | N/A | N/A | 354 |
| 2021/2022 | N/A | N/A | N/A | N/A | 385 |
Terms
| Year | Fixed | Permanent | Other | Total |
| --- | --- | --- | --- | --- |
| 2012/2013 | 69 | 220 | 0 | 289 |
| 2013/2014 | 55 | 226 | 0 | 281 |
| 2014/2015 | 63 | 230 | 4 | 297 |
| 2015/2016 | 64 | 257 | 2 | 323 |
| 2016/2017 | 74 | 281 | 5 | 360 |
| 2017/2018 | 85 | 275 | 6 | 366 |
| 2018/2019 | 72 | 272 | 0 | 344 |
| 2019/2020 | 53 | 271 | 0 | 324 |
| 2020/2021 | 66 | 282 | 0 | 354 |
| 2021/2022 | 64 | 311 | 10 | 385 |
Mode
| Year | Full time | Part time | Total |
| --- | --- | --- | --- |
| 2012/2013 | 209 | 80 | 289 |
| 2013/2014 | 207 | 74 | 281 |
| 2014/2015 | 211 | 86 | 297 |
| 2015/2016 | 233 | 90 | 323 |
| 2016/2017 | 262 | 98 | 360 |
| 2017/2018 | 273 | 93 | 366 |
| 2018/2019 | 252 | 92 | 344 |
| 2019/2020 | 253 | 71 | 324 |
| 2020/2021 | 274 | 80 | 354 |
| 2021/2022 | 294 | 91 | 385 |
Gender
| Year | Female | Male | Total |
| --- | --- | --- | --- |
| 2012/2013 | 45.30% | 54.70% | 100% |
| 2013/2014 | 45.90% | 54.10% | 100% |
| 2014/2015 | 48.10% | 51.90% | 100% |
| 2015/2016 | 46.10% | 53.90% | 100% |
| 2016/2017 | 47.50% | 52.50% | 100% |
| 2017/2018 | 47.27% | 52.73% | 100% |
| 2018/2019 | 48.26% | 51.74% | 100% |
| 2019/2020 | 48.46% | 51.54% | 100% |
| 2020/2021 | 49.44% | 50.56% | 100% |
| 2021/2022 | 49.09% | 50.91% | 100% |
Ethnicity
| Year | Asian | Black | Chinese | Mixed | Other Ethnic Group | White | Unkown/Refused | Total |
| --- | --- | --- | --- | --- | --- | --- | --- | --- |
| 2012/2013 | 3.80% | 1.70% | 2.10% | 1.40% | 2.40% | 87.50% | 1.10% | 100% |
| 2013/2014 | 5.00% | 0.70% | 2.80% | 1.80% | 2.10% | 85.80% | 1.80% | 100% |
| 2014/2015 | 4.70% | 1.30% | 3.00% | 1.70% | 2.00% | 82.20% | 5.10% | 100% |
| 2015/2016 | 5.90% | 1.50% | 2.20% | 2.20% | 1.20% | 82.40% | 4.60% | 100% |
| 2016/2017 | 5.00% | 1.67% | 1.11% | 2.22% | 1.39% | 86.11% | 2.50% | 100% |
| 2017/2018 | 4.92% | 1.91% | 1.37% | 2.19% | 1.91% | 84.43% | 3.28% | 100% |
| 2018/2019 | 5.81% | 1.74% | 1.45% | 2.33% | 1.45% | 83.72% | 3.49% | 100% |
| 2019/2020 | 5.25% | 2.47% | 1.54% | 2.47% | 1.54% | 82.72% | 4.01% | 100% |
| 2020/2021 | 6.21% | 2.82% | 1.41% | 2.26% | 1.69% | 80.79% | 4.8% | 100% |
| 2021/2022 | 6.23% | 2.86% | 1.56% | 2.6% | 1.3% | 80.52% | 4.94% | 100% |
Disability
| Year | Not disabled | Disabled | Unkown/Refused | Total |
| --- | --- | --- | --- | --- |
| 2012/2013 | 95.50% | 4.50% | 0% | 100% |
| 2013/2014 | 95.70% | 4.30% | 0% | 100% |
| 2014/2015 | 96.60% | 3.40% | 0% | 100% |
| 2015/2016 | 96.60% | 3.40% | 0% | 100% |
| 2016/2017 | 94.72% | 5.28% | 0% | 100% |
| 2017/2018 | 93.99% | 6.01% | 0% | 100% |
| 2018/2019 | 91.28% | 8.72% | 0% | 100% |
| 2019/2020 | 90.12% | 9.88% | 0% | 100% |
| 2020/2021 | 89.55% | 10.45% | 0% | 100% |
| 2021/2022 | 89.61% | 10.39% | 0% | 100% |
Age group
| Year | Up to 21 | 21 to 30 | 31 to 40 | 41 to 50 | 51 to 60 | 61 to 65 | Over 65 | Total |
| --- | --- | --- | --- | --- | --- | --- | --- | --- |
| 2012/2013 | 0% | 5.90% | 24.20% | 26.00% | 28.70% | 7.20% | 8.00% | 100% |
| 2013/2014 | 0% | 5.70% | 28.50% | 27.40% | 25.60% | 6.40% | 6.40% | 100% |
| 2014/2015 | 0% | 5.70% | 28.60% | 29.00% | 22.90% | 5.70% | 8.10% | 100% |
| 2015/2016 | 0% | 4.60% | 29.40% | 27.20% | 24.10% | 7.90% | 6.80% | 100% |
| 2016/2017 | 0% | 6.11% | 26.94% | 31.67% | 21.94% | 7.50% | 5.83% | 100% |
| 2017/2018 | 0% | 3.01% | 28.14% | 31.69% | 20.77% | 8.47% | 7.92% | 100% |
| 2018/2019 | 0% | 1.74% | 25.87% | 31.40% | 23.26% | 8.72% | 9.01% | 100% |
| 2019/2020 | 0% | 0.93% | 23.46% | 32.41% | 25% | 8.95% | 9.26% | 100% |
| 2020/2021 | 0% | 2.82% | 24.01% | 29.66% | 25.71% | 9.04% | 8.76% | 100% |
| 2021/2022 | 0% | 4.42% | 23.9% | 27.79% | 26.49% | 7.53% | 9.87% | 100% |
Last updated July 2022