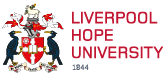 Spaces at Hope Park
Our self-contained Conference Centre at Hope Park has a generous foyer reception area, ideal for delegate registration and refreshment breaks, three seminar rooms and three small boardrooms. The foyer offers a desk with a computer. It is a single story building and is accessible to all guests.
Seminar Rooms 1 and 2
Seminar Rooms 1 and 2 can be used individually, or opened up to create one large space. They are versatile multipurpose rooms that can be set up in a range of room layouts.
Seminar Room 3
This room has all of the audio visual facilities of Seminar Rooms 1 and 2 and can be similarly used for a range of events and purposes.
Equipment
All Seminar Rooms have a digital projector, WiFi, laptop connectivity and a Smart Board or Smart Screen.
Boardrooms 1-2
Boardroom 1 - Accommodates up to six delegates
Boardroom 2 - Accommodates up to ten delegates
Equipment
Boardrooms 1-2 have a 40" flat screen television, to which a laptop can be connected on request.