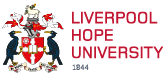 English Literature(MA )

Duration: 12 months (full-time) or 27 months (part-time) |Hope Park|Start month: January (part-time only) or September (full or part-time)
International students can apply
Overview
Curriculum
Entry Requirements
Teaching & Research
Careers
Finance
About the Course
This MA in English Literature will be of interest to both recent graduates and those wishing to return to higher education. It offers a varied programme which allows you to build upon existing interests whilst moving into new and more complex areas of study. The advanced skills that you develop during your MA – for example in argumentation, analysis, research, project management and communication – are sought-after by a wide range of graduate employers, as well as being essential in the progression to doctoral study.
Our programme is a wide ranging one, with lots of variety and opportunities to study authors and texts across different historical periods, and in different forms and genres. It offers a unique opportunity to develop expertise in archival research and book history, whilst at the same time honing the theoretical and critical skills necessary for the successful analysis and interpretation of literary and historical sources. Another special feature of our MA programme is its emphasis on literature and locality, with a particular emphasis upon Merseyside, Lancashire and Yorkshire. By examining the relationship between texts and place, graduates will develop a fresh perspective on the literature of the North of England, and better understand historical shifts and developments in description and representation.
Due to the range of expertise of our English Literature staff, our MA students are free to produce a dissertation on a wide variety of topics, from the Early Modern period to the present day.
Curriculum Overview
The course consists of taught modules (including three modules) and a research dissertation. Assessment is through coursework, primarily in essay format. Full-time students normally attend two classes each week, part-time students attend one class per week; these sessions are backed up by the time for wider reading, seminar preparation and assignment completion.
Core modules:
Book History: Archives and Material Cultures of Reading (30 credits)
Rewriting the North (30 credits)
Advanced Masters Research in English Literature (15 credits)
Research Dissertation (60 credits)
Indicative non-core modules:
The following is an indicative list of the non-core modules, only some of which run each year:
Shakespeare and Renaissance Literature
The Rise of the Novel
Case Studies in Nineteenth-Century Literature
Science Fiction
The Art of the Graphic novel
Fantasy and the Literature of the Fantastic
The Literature of the First World War
Culture and Diversity in Early Twentieth-Century Irish Literature
Literary, Theory and Practice
Entry Requirements
Normally a First Class or Upper Second Class Honours Degree in English Literature or a relevant discipline (which might, for example, include Media or Drama). You should have a keen interest in the subject and a willingness to engage in wide reading around the topic areas.
International Entry Requirements
For students whose first language is not English there is a language requirement of IELTS 6.5 overall with 6.0 minimum of all components. In addition to this, we also accept a wide range of International Qualifications, for more information please visit our English Language Requirements page.
For additional information about country specific entry requirements visit the your country pages.
Teaching and Research
The MA English Literature is underpinned by the internationally renowned research expertise of the staff in the English Literature team. We work collaboratively with colleagues across the School of Humanities, and the wider University, and are actively involved in a number of the University's research centres and groups. Research is a central part of Liverpool Hope University's academic life and vision. In this context the English team, and School of Humanities, is committed to developing and supporting an active research culture though an on-going mix of research seminars, locally organised conferences and other events, including field trips and visiting speakers.
The learning and teaching environment means that students benefit from individual attention in class and a strong base of tutorial support. You will experience a range of modes of learning: lecture input, seminars, field trips and individual tutorial consultations. You will also get the opportunity to do practical, hands-on work within Liverpool Hope's own centre for Special Collections, which provides an exciting opportunity to work with literary texts in manuscript and rare printed form. It is of course also expected that our MA students will undertake a high level of independent reading and research.
We teach our MA classes in late afternoon and evening timetable slots in an effort to make study easier for those who wish to study part-time alongside working.
UK/EU Tuition Fees
Tuition fees for Home/EU students for 2022/23 are £5,200
Funding
We offer a number of scholarships and loans to help fund your postgraduate studies. Visit our scholarships pages for more details.
International Tuition Fees
The International tuition fees for courses starting in the 2023/24 academic year are £12,500 per year.
If you are an international student, visit our international scholarships pages.
Careers
The MA English Literature can act as a foundation for further postgraduate work, including doctoral research. It also fosters a range of transferable skills valued in professional contexts, such as critical and lateral thinking, the ability to formulate arguments, the capacity to work independently, the presentation of research findings, and information management. It develops students' ability to interpret and analyse cultural products. Teachers may follow this course in order to enhance their subject knowledge.
We offer our MA students the opportunity to experience an important leadership role within the context of a busy and vibrant research setting, via the English Department Undergraduate Conference, a two-day event in which our final year undergraduate students present their research work to students and staff. Our MA students play an important role in the event by chairing panels of speakers, and managing the questions and answer sessions which follow presentations.