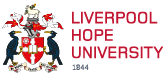 Global Hope
Global Hope is the University's international volunteering programme that gives you the opportunity to engage in projects addressing social justice in countries such as Peru, Sri Lanka, South Africa and Brazil.
Global Hope gives students and staff the opportunity to engage in the wider Hope community by working with close partners from around the world such as SOS Children Villages Sri Lanka, JAC College in India and Instituto Ramacrisna Arts Co-operative in Brazil. As Global Hope's service and community work has evolved, it has seen new collaborative projects develop and the University has ever-widening links with a variety of organisations and groups. The University is proud of its reputation as a provider of dynamic students and staff for its work with overseas partners.
On a day to day basis, the Global Hope team work to secure projects, raise funds, organise travel, train students, induct staff and oversee projects to send (and receive back) healthy and happy teams. Global Hope is an award-winning programme with recognition from the Josephine Butler Foundation Trust in 2018. The Global Hope team are continually supporting current partnerships and looking forward to expand to meet new challenges with new partners.
As part of the Service and Leadership Award (SALA), students can apply to take part in a Global Hope project, which will give them a unique experience whilst completing many of the tasks required for the award. To be considered for Global Hope you should be signed up to SALA and already showing engagement with the university and wider community.
Fundraising
In order to participate on a project, students must normally raise a minimum contribution of £1,500 for Global Hope. Over recent years, fundraising activities have included sponsored walks, car boot sales, cake and craft sales, cocktail evenings and even baked bean baths. The Global Hope team offer workshops to help students in their fund raising effort and have a fund-raising assistant dedicated to helping individuals reach the target. You may be eligible for some Turing funding towards living expenses while overseas.
FAQs
Who can go on a Global Hope project?
All members of Liverpool Hope University are welcome to apply. Staff and students from Hope travel together to project locations each year, working with partners overseas for four weeks during our summer vacation normally between July and August. Students have to be active on SALA as they have already demonstrated a commitment to the University and the wider community.
How is Global Hope work funded?
The work is funded primarily by the University and participants' contributions. The University contributes to the cost of Global Hope as it recognises that Global Hope supports the University's mission.
How can I find out more?
For further information contact the Global Hope team by emailing globalhope@hope.ac.uk
You can also visit our Global Hope pages to find out more about current projects
Alternatively if you would like to speak to a member of the team the Global Student and Partnership Centre is located on the 1st Floor of the Gateway Building, we would love to see you!