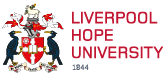 Accreditation of Prior Learning
Accreditation of Prior Learning allows students who are enrolling on award bearing taught programmes of study at the University to claim "credit" for previous learning.
The previous learning must be relevant to the programme for which they are applying, and if their application is successful, the credit will count towards their chosen programme of study.
Accreditation of Prior Learning is the generic term used for the award of credits on the basis of demonstrated learning which has taken place in the past. There are two main categories within the accreditation of prior learning:
AP(C)L – the Accreditation of Prior (Certified) Learning is a term which refers specifically to the recognition of certified learning through the assignment of credit. This is learning which has been formally assessed by a recognised institution and for which an academic transcript or equivalent formal documentation is available.
AP(E)L – the Accreditation (Recognition) of Prior Experiential Learning is the formal recognition of prior learning gained through other experience, including paid or unpaid work, self-directed study, study for which no credit has been awarded or through leisure pursuits.
Please note: Liverpool Hope will consider applications for AP(C)L. The University does not grant exemption of credit for prior experiential learning (AP(E)L)
The maximum total APCL which can be granted is normally 120 credits against a 360 credit (three year, full time) undergraduate programme. APCL may be sought for exemption of credits against provision offered at Level C/4 (Year One) and Level I/5 (Year 2) dependent upon the Level and programme of study already completed. Further guidance can be found in our AP(C)L Policy
How to Apply
Applications for Undergraduate Programmes should be made via UCAS, indicating that you wish to commence studies in Year 2 or Year 3. You will then be contacted to provide evidence of the supporting documentation required to process your application.
If you are unable to apply via UCAS, are applying for Part Time study or you have undertaken the credits you wish to transfer at Liverpool Hope University, you can use our AP(C)L Application Form.
Please note that a decision cannot be made on your application until we have received the necessary documents to support your request:
Transcript confirming results from previous study
Information on the programme of study and module content, such as a course/module handbook.
The completed APL Application Forms and supporting documents should be sent via email to admission@hope.ac.uk or by post to:
Student Enrolment
Liverpool Hope University
Hope Park
Liverpool
L16 9JD