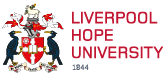 Part-time study
Most of our undergraduate degrees are available for study on a part-time basis, with the exception of our Social Work BA (Hons) and Primary Education with QTS degrees.
Part-time study normally extends an Honours degree to twice its full-time duration – for most of our degrees that means you will study for six years. You have the option to change from part-time to full-time study at the end of the second or fourth year of your degree. Most part-time students opt to study for a BA/BSc Combined Honours degree programme and take their two pathways in alternate years.
A typical programme of study would be:
Year 1 Level 1 Main subject A
Year 2 Level 1 Main subject B
Year 3 Level 2 Main subject A
Year 4 Level 2 Main subject B
Year 5 Level 3 Main subject A
Year 6 Level 3 Main subject B
If you study your degree on a part-time basis, you are usually timetabled to be on campus over three days per week for up to six hours, although this may vary from subject to subject and year to year. You are also expected to spend a number of hours each week studying independently. You should spend around 18 hours per week studying, including time spent attending lectures.
How to Apply
Applications for part-time study are made direct to Liverpool Hope University and are assessed on an individual basis, dependant on degree availability. Complete the Undergraduate Part Time Study Application Form and return by post or email to:
Student Administration
Liverpool Hope University
Hope Park
Liverpool
L16 9JD
For further information, please contact the enquiry team on 0151 291 3111 or email enquiry@hope.ac.uk