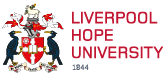 Pre and post-16
Pre and post-16 days allow your students to visit and experience a university wherever they are in their educational journey.
Pre-16
This event will introduce university as a potential destination to students who are making important choices like GCSEs or A Levels. We will work with teachers to build a day that covers topics relevant to your students. This day aims to raise aspirations and explore a range of potential future options (not just university).
Bookings by Teachers for Key Stage 3 (students aged 11-14)

Bookings by Teachers for Key Stage 4 (students aged 14-16)
Duration: Full Day (9.30am - 2.30pm) or half day (9.30am - 12.00pm or 12.00pm - 2.30pm)
Minimum Students: 10
Post-16
This event offers year 12 or 13 students the opportunity to experience life as a student at a campus university. We can work with teachers or school staff to build sessions that will include information workshops, campus tours, Q&A panels with current students and more.
Bookings by Teachers for Key Stage 5 (Students aged 16-18)
Duration: Full Day (9.30am - 2.30pm) or half day (9.30am - 12.00pm or 12.00pm - 2.30pm)
Minimum Students: 10
For more information contact Jen Ratcliffe, Outreach and Transitions Manager, by emailing outreach@hope.ac.uk or calling 0151 291 3111