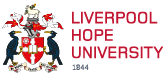 Business Management and Nutrition BA (Hons)
UCAS Code: NB24|Duration: 3 years years|Full Time|Hope Park
UCAS Campus Code: L46
Accreditation|Work placement opportunities|International students can apply
The world of Business Management is fast-moving and dynamic: Business organisations are facing unprecedented change and complex challenges both within the UK and globally. This demands that students who enter the business sector understand the dynamics of the business environment and how organisations operate in increasingly uncertain situations. The Business Management degree at Liverpool Hope University examines small to medium-sized enterprises to global multi-national companies – public, private, not-for-profit with a focus on business principles, organisational dynamics and management processes.
Liverpool Hope Business School holds the prestigious AACSB accreditation and has an enviable reputation for developing students with sound theoretical principles, thorough understanding of contemporary business practices and informed by the latest research. The links we have with local and national businesses, plus links with professional bodies, ensure you are well prepared for the world of work.
This in-depth degree gives you the opportunity to understand how businesses operate and the ethical and social impact they have on communities. An experienced, student-focused team will develop your understanding of this business context and develop the critical business skills and transferable skills that future employers will demand.
A unique feature of our Business Management programme is that all second year students take part in the YE (Young Enterprise) programme. This is the integrating element for the second year, which stitches together all the parts of the curriculum. Every student is allocated to a business start-up team, where they work in a group to set up and run a legal new business venture. Thus, it provides students with practical experience of the process of starting a 'real life' business. Many students comment that YE was the favourite and most valuable aspect of their degree in Business Management.
For more details and information about this course visit:
Business Management
Nutrition is becoming a vital discipline as the awareness of the importance of healthy eating grows. Nutritionists have a key role in helping us understand how diet helps maintain health and prevents disease. Nutritionists work in a diverse and wide range of professional roles providing and implementing evidence-based nutritional guidelines, public health nutrition strategies, and developing the safe, sustainable, and healthy foods of the future.
Our Nutrition degree is focused on developing the practical, professional and research skills needed to develop a successful career as a professional nutritionist in various roles across the public health and commercial food sectors (as well as preparation for further study or pursuing a professional career in dietetics).
The curriculum includes a focus on nutritional science; the food supply chain; the social and behavioral sciences; health and wellbeing; and the importance of professional conduct. You will be taught in our new Health Sciences building, which features specialist laboratories and equipment dedicated to the study of food, nutrition and health.
You will learn from a highly committed team of research-active UK registered nutritionists (supported with additional expertise in food science, the biological sciences, and public health). Our staff have a wide range of practical experience and are enthusiastic about both the academic subject and the quality of your student experience.
For more details and information about this course visit:
Nutrition