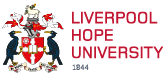 Human Geography and Conservation Biology (with Foundation Year)
UCAS Code: HG06|Duration: 4 years|Full Time|Hope Park
UCAS Campus Code: L46
Work placement opportunities|International students can apply
Human Geography involves the study of the interrelationships between people, place, and environment, and how these vary spatially and temporally across and between locations shaping the lives and activities of people, and their interactions with places and nature. It covers many different perspectives and brings them together to create a distinctive way of understanding the world. Human Geography is more allied with the social sciences and humanities, sharing their philosophical approaches and methods.
Our degree investigates human-environment relationships offering you the chance to develop an integrated, enriched understanding of what is taking place on our planet particularly through, for example, the lens of tourism, exploring urban environments, small island settings or applied aspects of natural hazard management. In addition to specialising in human geographical dimensions, you will look at a wide range of different geographical topics and learn a broad range of skills. The overarching aim of our Human Geography degree is to provide students with opportunities to contribute to an environmentally sustainable and socially conscious future.
Liverpool is a particularly great place to study Human Geography, being an excellent case study of economic, environmental and social regeneration, and having surroundings that include rural and coastal settings.
For more details and information about this course visit:
Human Geography
Conservation biology is concerned with the protection and management of nature and the Earth's biodiversity. It involves an evaluation of human and other factors that affect all living organisms with the aim of protecting and conserving species, their habitats and ecosystems. It is an interdisciplinary subject that draws on natural sciences to devise satisfactory processes and approaches by which to sustain and protect plant and animal biodiversity in the UK and abroad.
This course mainly focuses on conservation in terrestrial environments. It develops knowledge of key areas such as the principles and practices of ecology, habitat management, nature conservation and the functioning of natural systems, particularly with regard to different points of view including scientific, ethical and philosophical perspectives. Opportunities are provided to apply knowledge and understanding of conservation biology during field courses within the UK and abroad giving first-hand experience of a range of ecosystems.
A Placement Year option is available for this course. Undertaking a placement year as part of your degree programme offers you the opportunity to gain valuable work experience alongside your studies.
For more details and information about this course visit:
Conservation Biology