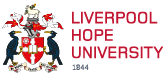 Criminology and Film & Visual Culture BA (Hons) (with Foundation Year)
UCAS Code: P3L3|Duration: 4 years|Full Time|Hope Park
UCAS Campus Code: L46
Work placement opportunities|International students can apply
Crime and how to deal with it are amongst the most significant and contentious issues of our time, so it is vital that we understand this subject. Criminology is the study of crime, its causes and effects, and what we do about it. At Liverpool Hope University, you will study how crime is defined and who defines it, why some people commit offences, and what happens to those who commit crimes if they are caught.
Criminology also studies the impact of the various agencies and organisations that deal with crime: the police, the courts, the probation and prison services, as well as the role of the Ministry of Justice and the Home Office. Studying Criminology enables you to focus on questions such as 'is criminal behaviour learned or inherited?' and 'why are some actions defined as criminal and not others?'; 'what is the purpose of punishment and to what extent does it deter criminal behaviour?'
Criminology is a well-established degree at Liverpool Hope and is taught by staff with considerable experience at national and international level. Several key criminological textbooks are written by members of the School. The Criminology team is enthusiastic and dedicated and will help you to get the most out of your degree. Criminology is heavily focused on justice - how it is delivered, to whom, by whom and whether or not it is effective. This reflects Liverpool Hope's commitment to social justice both nationally and internationally.
For more details and information about this course visit:
Criminology
If you want an exciting career in the creative industries, but also want to understand the role that Film and Visual Culture plays in wider society, studying at Liverpool Hope is the right choice for you. Film and Visual Culture is an intellectually stimulating degree that combines practice and theory, giving you the opportunity to both create and analyse a range of cultural texts - from fiction film and documentary, to photography and animation.
This degree is underpinned by creative and critical practice. It is creative because it gives you the opportunity to develop practical skills in the fields of screenwriting, filmmaking (drama and documentary), photography and animation. It is critical because it involves the in-depth study of film history and theory, including the way in which cinema intersects with a range of social and political issues. You will graduate with a degree underpinned by academic rigour, but with the transferable skills needed to pursue a wide variety of careers in the creative industries.
The degree is taught by leading international scholars and practitioners and you will also benefit from access to outstanding library resources and an extensive range of practical equipment and studio space. Extra curricula activities support the curriculum by widening critical and creative horizons. Recent activities on the degree include fieldtrips to the National Science and Media Museum, Tate Britain, and the Manchester Animation Festival. We also have regular group visits to local film screenings.
- Study in the most filmed-in city in the country outside London.
- Our local partners include FACT, one of the leading independent cinema venues in the North West.
For more details and information about this course visit:
Film & Visual Culture