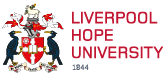 Education and Mathematics BA (Hons) (with Foundation Year)
UCAS Code: X3G2|Duration: 4 years|Full Time|Hope Park
UCAS Campus Code: L46
Work placement opportunities|International students can apply
A degree in Education is a dynamic and stimulating opportunity to study the individual, social, and political forces that shape education, in all its forms. If you are interested in how and why we learn, both formally and informally, in the UK or abroad, then studying Education will challenge and excite you in equal measure.
Studying Education at Liverpool Hope will help you to develop academically as you engage with evidence and research, professionally as you link theory to practice, preparing you for a wide variety of work contexts, and personally as you think more deeply about your own values and aspirations. Our degree will bring education to life, tackling important questions such as 'Can education help overcome inequality in society?' and 'How does modern technology transform the learning and teaching experience?'. It is structured around the four key disciplines of education: psychology, sociology, history, and philosophy. Each discipline provides a different lens through which key ideas and issues in education can be understood.
By studying Education at Liverpool Hope University, you will become a Hope Education Professional: inspired to put educational theory in to practice, able to critically evaluate current policy, and willing to make a difference in the world. Single Honours students complete a placement as part of the course and Combined Honours students will be offered optional placement opportunities. The degree is an ideal foundation for those who decide to go on to train to become a teacher, and a variety of other professions, at Liverpool Hope University or elsewhere.
For more details and information about this course visit:
Education
Mathematics is a fascinating and exciting subject. It is the language of modern Business and Commerce, Engineering, Science and Technology and is as old as mankind. As the universal language of science it is the best tool we have to describe reality. At Liverpool Hope, you will develop a passion and enthusiasm for mathematics and its applications. Mathematics encompasses many analytical and numerical methods that are used to solve scientific and industrial problems.
Mathematics at Liverpool Hope has been designed to help you develop strong analytical and numerical abilities, and skills so that you learn how to look at problems, break them down into simpler questions and then solve them. Mathematics at Liverpool Hope can be taken as a single honours degree or a combined honours degree with a related subject.
The degree will cover all areas of mathematics including pure mathematics, applied mathematics and statistics. By the end of the degree, you will be confident in tackling real world problems mathematically. By studying with us, you can expect to be given not only first class tuition and teaching, but first class support. We pride ourselves on providing an excellent student experience, and the tutors at Liverpool Hope work hard to ensure that you get the most from your degree.
For more details and information about this course visit:
Mathematics