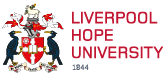 Law and Media & Communication BA (Hons) (with Foundation Year)
UCAS Code: P3M1|Duration: 4|Full Time|Hope Park
UCAS Campus Code: L46
Work placement opportunities|International students can apply
Law shapes our society and influences every aspect of our lives. It defines our obligations and legal requirements, serves to regulate and define relationships and provides a means of redress when problems arise. To study Law is not only to study a challenging subject, but also to study the rules, principles and policies that underpin society. This degree gives you a theoretical and philosophical grounding in Law, as well as the ability to engage in its practical study and application.
Study Law with us and you will gain an understanding of the fundamental principles, theories and key ideas that underpin the law in England and Wales. You also learn about the way Public Law provides the legal framework within which government and administration functions, the structure of Law and Government under which we live, and the values of democracy, rule of law and constitutionalism that underpin that structure.
We aim to produce graduates who do not merely know or know how to, but understand why things are as they are and how they could be different. It is about gaining a deep approach to the subject, in which you try to relate ideas in one subject to those in others, to understand what you read, questioning material, making links and pursuing lines of inquiry out of interest.
The LLB degree and Joint degrees can be taken over 3 or 4 years. If taken over 4 years, the third year would be spent in an appropriate legal work experience setting in light of the requirements set down to undertake the Solicitors Qualify Exams.
For more details and information about this course visit:
Law
If you want an exciting career in the media but also want to understand how and why the media reports and represents the world in the ways it does, studying at Hope is the next step for you. Media and Communication provides you with an opportunity to closely study and analyse the ways in which the media industry shapes and is shaped by our world. Our degrees are designed to help you become an industry leader equipped to take on the key task of working towards a more reliable, trustworthy media industry, and to work as a cross-platform media practitioner.
If you choose to take Media and Communication, you explore the history and theory of film and other visual media, such as photography and animation, and the cultural and creative contexts in which they are produced and consumed. We also think one of the best ways to study creativity is by making things, so you have the opportunity to make films (drama, documentary or animation), produce photographic portfolios, work in a studio and write screenplays. Our curriculum is taught by lecturers with a reputation for international research and by a practitioner who has made BAFTA and EMMY award winning programmes and animated films.
Media and Communication at Liverpool Hope is underpinned by the notion of interrogating power. We believe that the media must always be held to account and has a responsibility to pursue social justice. Whether it be through journalism, digital and social media theory and applied skills, our aim is to produce graduates who will make a better world.
For more details and information about this course visit:
Media & Communication