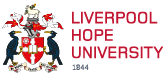 Creative Writing and Music Production BA (Hons)
UCAS Code: W343|Duration: 3 years|Full Time|Both Campuses
UCAS Campus Code: L46
Work placement opportunities|International students can apply
Creative Writing at Liverpool Hope will give you the chance to experience the joys of crafting the written word. The degree focuses on developing you as a writer of poetry and prose (fiction and creative non-fiction), across the broad field of literature (poems, short stories, novels, reflective and critical essays). Professional writing - reviews, blogs and articles for different kinds of media - is also studied. Our focus on creativity and employability means you will be able to produce engaging, innovative and marketable texts.
By studying Creative Writing, you will be empowered with an enhanced command of your craft, increased confidence in expressing your thoughts and emotions, an understanding of the values that inform your writing practice, and the technical skillset to deliver your work to various audiences. Your writing will be enhanced by studying under leading published writers and academics, and you will develop a range of workplace skills to prepare for fulfilling careers.
The degree will often challenge you and ask you to reach beyond your own experience and interests into those of contemporary and historical communities. Using these as creative stimuli, you will be required to reflect upon social contexts, power, and how truth and justice can be communicated or miscommunicated through creative writing. By the end of the degree, you should have a wide appreciation of forms, genres and applications. Included in the degree are field trips which provide material for writing exercises as well as widening your student experience.
For more details and information about this course visit:
Creative Writing
Liverpool is a vibrant city, tapping into the momentum and energy of a diverse creative scene, which stems from a long history as an international port city known for its music. Our course adopts a creative approach to music production that considers equipment to be a means to artistic ends, an aspect of modern musicianship that is essential for any self-sufficient practitioner.
Music Production gives you the opportunity to explore the creative, technical, and theoretical aspects of one of the most rapidly changing creative landscapes. The course will expose you to aspects of the music business and industry, as well as its many historical and theoretical concepts. It provides you the opportunity to develop lasting, transferable skill sets that empower you to develop a resilient and sustainable approach to your future practice. To achieve these aims, our programme features:
- A creative outlook towards music production that explores equipment as means to artistic ends.
- A forward-looking programme that values new practices in music production without excluding traditional topics.
- An integrated approach to music production that covers the fundamentals of the topic without leaving gaps in knowledge.
- A team with interests in diverse aspects of music production that are pursued professionally beyond the university setting.
Our students have had the opportunity to gain professional experience with a variety of professional organisations, including Liverpool Sound City, Immix Ensemble, Parr Street Studios, Sentric Music, Ditto Music, The Vocal Booth studio, Melodic Distraction (radio station), and The Beatles Experience, among others.
We continually establish connections within the wider industry and our programme regularly hosts music industry professionals, who provide real-world knowledge through their guest lectures. Join our dynamic creative community of music production to facilitate the next steps in your creative and professional journey.
For more details and information about this course visit:
Music Production