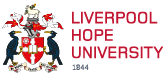 Carbon management
The University is determined to manage and reduce its emissions through monitoring and reporting usage, resource efficiency, investment in mitigation technologies, and improved awareness.
Reduce our contribution to climate change
Reduce our spend (last year we spent nearly £1.6 million just on our gas, electricity and water bills)
Conserve resources
Comply with legislation
The University's Scope 1 and 2 carbon footprint during the 2020-21 academic year was 2727 tonnes CO2e (gas, fuel used within University vehicles, fugitive emissions and electricity). Scope 3 emissions were at least an additional 4400 tonnes (including water, waste, procurement), though we do not measure all Scope 3 emissions yet.
We have recently published our new Environmental Sustainability Policy and Carbon Reduction Plan to ensure that we continue to reduce our consumption, carbon emissions and improve our environmental sustainability across all aspects of the University. The University has set net zero targets for our Scope 1 and 2 emissions by 2040 and Scope 3 by 2050, if not sooner. Our reductions will contribute to the net zero targets of both the Liverpool City Region (by 2040) and the UK (by 2050).
Did you know?
We have reduced our emissions (Scope 1 and 2 emissions from gas, fugitive emissions, fuel used within University owned vehicles and electricity) by 49.4% between 2005-2006 and 2021-2022).
Our carbon footprint from our halls of residence (Scope 1 gas, Scope 2 electricity and Scope 3 water and sewer) was 666 tonnes (2021-2022)
We generated over 73,000 kWh of electricity from our solar panels