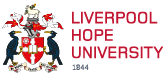 Food and drink
Liverpool Hope University commits to providing a high quality catering and hospitality service. We recognise that the procurement, preparation, and serving of food and drink in our outlets have a large impact on the environment, and we are committed to reducing this impact as much as possible.
Catering seeks to provide a healthy, nutritious, culturally diverse and sustainable menu choice for our customers. We are committed to provide fresh home cooked food, and will change dishes to use the best products that the season has to offer.
UK households alone waste £12.5 billion worth of good food and drink each year, costing the average family with children £60 a month. This is an unnecessary waste of money, energy and natural resources which went into the production, storage, preparation, packaging and transportation of that food. If we reduce the amount of food we throw away, we could save the equivalent carbon emissions as taking 1 in 4 cars off the road (Love Food Hate Waste).
In the news:
A community food project brought a group of Liverpool veterans and their families to the University's Nutrition Labs for a cookery lesson with a difference.