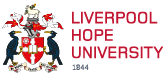 Travel
Travel, both business and commuting, forms a significant proportion of the University's carbon footprint. The University encourages staff and students to use more sustainable forms of transport, such as public transport, car share, cycling or walking, rather than single occupancy car journeys.
There is no single solution to all of the University's travel needs; the University is committed to promoting sustainable travel options to enable staff and students to make informed decisions about which travel mode to use. We are continually improving provisions for cyclists, walkers and public transport users.
What can I do?
Where possible, walk, cycle or use public transport - choosing a more sustainable form of transport can reduce our carbon emissions, help you get more active and save you money!
Use virtual meetings as an alternative to travel
Drive Smarter – following these tips from the Energy Saving Trust

could improve your mpg by up to 15%
Use the University's regular free shuttle bus

to travel between Hope Park, Creative Campus and Aigburth Park
Download

Merseytravel's free journey planner app. The app provides a range of timetables and map information for all public transport operators across Merseyside, as well as door to door journey plans for trains, buses, ferry services and scheduled departures from a specific location
Staff can purchase a cycle through salary sacrifice, to commute to work, through the University's Cycle2Work Scheme (see the cycling pages for more details)
Keep up to date with updates from Merseytravel

and Liverpool City Council
Initiatives
Using a single travel management company – Selective Travel Management

to book all air and rail travel and accommodation – reducing the travel risk for our staff and students
Cycle2Work offers staff the opportunity to purchase a cycle through salary sacrifice (see the Cycling page for more information).
Working with Merseytravel to research and inform their transport provision to students
A dedicated student webpage

has been launched for all your travel needs
The University surveys staff and student every two years to inform the initiatives and measures we put in place to allow staff and students to make informed choices about the mode of transport that they use and to promote sustainable travel options
Did you know?
10,000 steps equals about five miles, most of us walk 4,500 a day
54% of staff and 60% of students live within five miles of the University; ideal for thinking about more sustainable forms of transport
If everyone lift-shared one day a week, traffic on the roads would be reduced by 20% and there would be less congestion on the roads
Useful resources