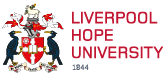 Get involved
Creating a greener, more sustainable Hope can only be achieved with the help of our staff and students. We need your support and input to meet our targets, achieve our goals and to ensure that our projects are successful.
All staff and students have the opportunity to live, study and work in a sustainable environment as well as develop and use their skills and understanding required to contribute to global sustainability throughout their careers.
Sustainability is included at all staff and student inductions (both in the essential information and notebook and accommodation's Moving In Guide). There are many opportunities to get involved.
What can I do?
Give it a go… there's something for everyone, no matter what your background, skills, experience or ability.
Check out our top tips throughout this site to see how small changes to your office practices and procurements can have significant benefits, both environmentally, and financially. Adopting these practices can also help you save money and energy at home.
In the news
Future-proofing printing sustainably
The Transition Academy launches
Cost of Living crisis conference - Politicians, social campaigners, third sector representatives, academics and people living in Liverpool City Region will come together to find solutions to the cost of living crisis at a conference hosted at Hope Park on Wednesday 28 June.
Cost of Living study - Researchers in the School of Social Sciences are therefore trying to capture the impact this crisis is having on students' experiences.
Rethinking Sustainable Development and Peace: Adapting to a Changing World in Crisis - an online international Conference organised by the Archbishop Desmond Tutu Centre for War and Peace Studies and SEARCH Centre of Liverpool Hope Business School, Liverpool Hope University, Hope Park Campus, 26th June 2023
Lending a hand in Childwall Woods
Food sustainability discussed at new event
Teacher swaps the classroom for UK's wild spaces
Be mindful of Malta and travel responsibly