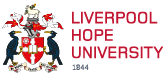 Student voice
We seek to work in partnership with our students to offer them the best possible student experience. We seek to do this in dialogue, staff being responsive and empathetic to students' needs, whilst giving them the opportunity to flourish in a challenging academic environment.
Our Corporate Plan states that 'Hope is committed to being a collegium in which students and staff work closely together, enjoying the benefits of a University environment in which we know one another and engage on a daily basis in discussion and debate.
At the heart of the University are its scholars and their students. The University considers it extremely important that effective ways are found to hear the whole students' voice in order to respond to their concerns and build a supportive learning community. A well-functioning Students' Union is a vital part of to this endeavour and the University ensures that students are represented in all its major decision-making bodies.'
The University listens to the voice of its students in a multiplicity of ways some are formal regular opportunities for dialogue whereas others are informal. Many operate through the partnership with the SU whilst others are targeted at groups which do not interact through the SU. Some are focused purely on quality assurance and others are intended to enhance the student experience. There is essentially a three way dialogue between the student body, the Student Union and the University.